"The good lawyer is not the man who has an eye to every side and angle of a contingency, and qualifies all his qualifications, but who throws himself on your part so heartily that he can get you out of a scrape."
– R.W. Emerson
PERSONAL INJURY SOLUTIONS FOR ALL
Helping clients recover their physical and financial health.
HIGHEST RATING BY JUDGES AND FELLOW ATTORNEYS
Insurance companies think twice when they know a skilled and experienced personal injury attorney represents you.
EXPERIENCED PERSONAL INJURY SOLUTIONS
Blue chip legal representation.
Richard J Banta has received the highest possible rating in both legal ability and ethical standards reflecting the confidential opinions of members of the bar and judiciary.
Personal Injury Law Firm Denver CO
At the Law Office of Richard J Banta, P.C., we provide legal services with an emphasis on you, the client. We understand that you're experiencing a difficult and stressful time. Our goal is not to add to your burden as we work toward resolving your case with the best possible outcome. At our law firm, you will always know what is what is going on with your case. We will listen to your concerns and answer all your questions. We will make the legal decisions with your input while you make all of your own personal choices after full consultation. Put our experience and successful track record behind your case today.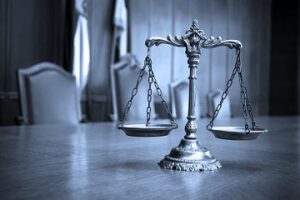 The Law Office Of Richard J. Banta, P.C.
Personal Injuries: Don't Suffer in Silence
Whether you were the victim of an accident involving a motor vehicle, faulty product, animal bite, or a slip and fall, we're here to serve as your personal injury lawyer so you receive the compensation you're entitled to under Colorado law. Personal injury laws are complex, so having a legal professional working for you is the best way to protect your rights and move your case forward in the most efficient and favorable way possible. If you've been hurt because of someone else's reckless behavior or negligence, you shouldn't have to suffer financially in addition to whatever you're enduring physically. As a personal injury victim, you might be entitled to receive compensation for the following:
• Your medical bills and expenses
• Damage to your property
• Wages you lost because of missed work
• Your suffering and pain
• Any loss of life enjoyment
• Loss of limb or other physical impairments
• Other damages you incurred as a result of the injury
We represent clients who have been hit by a car or a bus while driving or who have been injured while riding a bicycle or motorcycle or were simply just walking down the street. We also help those who have been injured because of the negligence of another party or because of a defective or poorly designed product. Whatever happened to you, we will fight to hold the parties responsible accountable for their actions so that you receive what you and your family need today and in the future. At the Law Office of Richard J. Banta, P.C., we're the personal injury lawyer who will evaluate your case from both the long-term and short-term perspectives to help you achieve the maximum favorable physical and financial results.