Wrongful Death Lawyer Denver CO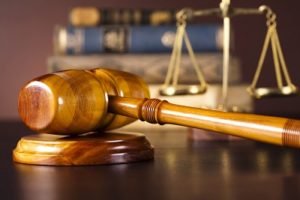 In Colorado, a wrongful death case is a civil lawsuit that tries to establish a person or company's liability for the death of someone else – if this has happened, contact a wrongful death lawyer Denver CO relies upon. Wrongful death cases come in many forms, including deaths caused by drunk driving, a defective product or a slip and fall accident that resulted in death. Whoever is bringing the case must be able to prove that the person's death happened because of the irrational, reckless or intentional behavior of another entity or person. Basically, since the person is no longer living and unable to bring a personal injury lawsuit themselves, their surviving family steps in and does so on the individual's behalf.
WHO CAN FILE A WRONGFUL DEATH CLAIM
A wrongful death lawyer Denver CO will tell you that under Colorado law, a person's surviving spouse is the only person who can make a wrongful death claim in the first year after the victim's death. After a year has passed, both the surviving spouse and the victim's children can file a claim. A victim's surviving parents may file a claim if he or she was unmarried and had no children at the time of death. The person representing the deceased person's estate may also be able to file a claim for some related losses. In all cases, claims must be filed within two years of the person's death under the state's statute of limitations, which are time limits set by law for lawsuits. If the case isn't filed within two years, the family will be unable to recover damages or receive compensation for their loved one's death.
DAMAGES IN A WRONGFUL DEATH CASE
Colorado law allows for different types of compensation in a wrongful death case, including:
• Compensation and wages the victim is likely to have earned if she or he hadn't died.
• Any benefits lost because of the death, including life insurance.
• The loss of companionship, love, comfort, care, protection and affection of the person who died.
• Losses to the deceased person's estate sought by its representative, such as medical expenses related to the person's death and funeral and burial costs. Depending on the case, a deceased person's family may also be entitled to punitive damages as well. This type of compensation isn't based on actual losses caused by the person's death but instead serves to punish the negligent party and act as a deterrent to others so the same thing doesn't happen again to someone else.
If your loved died because of the actions of someone else, speak to a wrongful death lawyer Denver CO trusts immediately. These cases can be complex and time is of the essence, so it is important to move as quickly as possible in case there are unforeseen complications or delays. While the loss of your loved one can't be measured in money, you can protect your family's financial future and take those responsible for his or her death to task for what they've done. Keep any documentation you have of your loved one's accident or final illness, including paperwork, medical bills and anything you have that relates to the case. Write down information, event descriptions and the names of people involved or those who have knowledge of what happened so you don't forget details. Don't sign any papers you don't understand because that might limit your rights, and refer any questions about the case to a wrongful death lawyer Denver CO families have relied upon for years. Avoid discussing the case on social media or with people you don't fully trust; revealing information can have a negative impact on your outcome.
Having a skilled and knowledgeable wrongful death lawyer Denver CO can turn to will help take the stress off of you during this difficult time. Richard J. Banta, PC is ready to handle your wrongful death claim and work toward the best possible outcome while dealing with all of the other parties involved on your behalf. You will remain informed about the case every step of the way, and we will work with you so you're never left in the dark as your case progresses. At Richard J. Banta, PC, our focus is on our clients, so we will make ourselves available to answer your questions and address any of your concerns. Contact us about your wrongful death claim today by calling 303-331-3415.