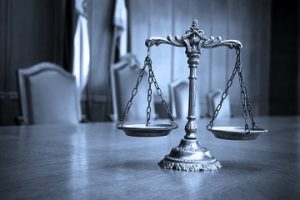 Wrongful Death Lawyer in Denver, CO
Have you lost a family member, and believe their death was caused by another person's irresponsible actions? If so, a wrongful death lawyer from the Law Office of Richard J. Banta, P.C. would like to hear you story and help you to explore your legal options. For a consultation, at no charge to you, call us today.
Denver Wrongful Death
Every state has wrongful death laws, but they are not all created equal. For example some states only allow immediate family members to pursue compensation and other states allow anyone who was financially dependent on the deceased to take legal action.
Generally, a wrongful death is any death that resulted from negligence, wrongdoing, recklessness, or malicious intent. A liable party might include an individual, company, entity, or government agency. Some claims involve one party and others multiple parties. With the right wrongful death lawyer on your side, you can ensure all negligent parties are sought and held liable for their actions.
Examples of a Wrongful Death:
Vehicular accidents
Medical malpractice
Nursing home abuse
Drowning
Daycare accidents
Premise liability accidents
Product liability
Manslaughter
+ More
If someone loses their life to any of the above, and that person could have filed a personal injury claim had they not died, their surviving family members will almost certainly be able to file a wrongful death claim. If the claim cannot be settled through mediation, arbitration, and negotiations, a wrongful death lawyer might take the case to trial. In this case, it would be considered a lawsuit.
Deadlines to File
Colorado, like all other states, has set time limits for filing a wrongful death claim. In general this is 2-3 years from the date of death. There are exceptions to this rule, particularly when a government entity is the liable party. Before assuming the deadline, ask a wrongful death lawyer about the statute of limitations for your case.
Who Can Pursue Damages
Depending on what state the deceased died in, will depend on who can file. Usually the person to file the claim will also be the executor of the estate. If this person does not exist, a lawyer might ask the court to assign one. In general, the spouse, legal partner, child, or parent of the deceased can file a wrongful death claim.
Available Damages
No two claims are exactly alike. This same principle will apply to the value, or worth, of the claim which could range from 5-8 figures. A wrongful death lawyer will need to review several factors to determine what your case is worth. Damages for any medical bills incurred before the death, lost wages, loss of consortium, loss of benefits, pain and suffering, funeral costs, and more may be included.
Why Choose the Law Office of Richard J. Banta, P.C.
As a wrongful death law firm, our team of lawyers have helped hundreds of families take legal action against a negligent party who caused the death of their loved one. We offer our heartfelt condolences in this time of sadness, and would like you to know that we will do our very best to make this process as smooth and comfortable as possible. A few reasons to choose our wrongful death lawyers include:
We have years of experience
Only settle for maximum damages
Are smart, strategic, and not easily intimidated
Want to get you justice
To speak with a wrongful death lawyer now, call the Law Office of Richard J. Banta, P.C.
When to File a Wrongful Death Lawsuit
When your loved one dies or is killed because of the negligence or misconduct of another person there may or may not be a criminal charge depending upon the circumstances surrounding the incident. If the other person is criminally prosecuted and found guilty, the punishment is typically a fine or time in prison. A criminal prosecution does not offer the opportunity for the deceased's family to receive compensation or 'damages' to cover actual and intrinsic costs that occur because of their loved one's death. A wrongful death lawyer in Denver Colorado can evaluate a family's situation to determine what their legal options may be.  
What recourse does the surviving family have in recovering these expenses?
A wrongful death claim is a civil suit that is filed by the estate of the deceased for the purpose of collecting monetary damages. There are certain conditions that must be met in order to be successful in a wrongful death claim. Your wrongful death lawyer in Denver CO will coordinate the investigative work that will need to be done in order to confirm these conditions and show the court that the defendant is responsible for paying damages to the victim's estate.
Duty of Care:

This means that that the plaintiff (the estate of the deceased victim) must show the court the defendant (accused) owed the deceased person a duty of care. Duty of care is defined as acting with the same amount of attention and responsibility that under similar circumstances a reasonable person would use. In other words, if you are driving in a car, you expect the drivers in the cars around you to use the same caution and abide by the same laws that you do in order to help keep everyone safe.
Breach of that Duty of Care:

The plaintiff must show that the defendant did not adhere to the duty of care they owed to the defendant. In the example of driving, perhaps the defendant ran a stop sign and hit the victim's vehicle.
Causation:

Not only does the plaintiff have to prove that the defendant breached the duty of care, but they also have to show that the death occurred as a direct result of that breach. In addition, the death has to be the fault of the defendant, not an outside cause, for example, if as a result of a defective auto part, the defendant's car hit the victim, and caused their death. In that case, a Denver CO

wrongful death lawyer would likely file against the manufacturer of the defective part.
What Is the Burden of Proof in a Wrongful Death Case and How Is It Different from a Criminal Case?
In a criminal case, the jury is instructed to come to a verdict 'beyond a reasonable doubt.' The vote has to be unanimous.
In a wrongful death case, the juries are instructed to determine whether or not it was likely that the defendant's action caused the death of the victim, by looking at the preponderance of the evidence. This is a much lower standard that is required in a civil case. The plaintiff must meet the conditions of the burden of proof in order to recover any damages at all.  
Wrongful death claims can be solved before trial by coming to a settlement agreement, however, that does not always happen. If the insurance company offers a settlement, your Denver CO wrongful death lawyer will advise you whether or not it is a fair and just offer.
When to File a Wrongful Death Lawsuit
As a wrongful death lawyer Denver CO trusts, we know that sadly, the death of a loved one may not be due to natural causes. Sometimes, they pass away in an avoidable accident or due to the negligence of someone's actions. Sometimes it's due to malpractice by a physician or nursing home. It can happen because of a careless driver on the road. These are examples of wrongful deaths. For the surviving family members of victims whose deaths were avoidable, legal action may be possible in the form of a wrongful death suit.
Common Examples of Wrongful Death Suits
If you lost someone due to another's negligence, you may be eligible to file a suit, though a wrongful death lawyer Denver CO relies on should review your case to see what kind of compensation you may be entitled. Some of the most common scenarios when a wrongful death lawsuit is filed include;
When a child dies in a school bus accident.

According to National Highway Traffic Safety Administration, four percent of the total number of crashes that occurred between 2004 and 2014 involved school buses or buses ferrying children to festivals or competitions. All too often, children die in accidents that are a result of the driver's negligence. It can also be due to failure of the school or bus company to safely maintain their buses. A

wrongful death lawyer Denver CO

parents trust can help your family get justice.

When a patient dies in a hospital due to poor hygienic conditions or lack of proper care.

A patient's death can be caused by a lack of sanitary conditions in a hospital. It can even occur from something as simple as contaminated linens.

When a person suffers a dog bite.

Dog owners have a responsibility to ensure that their animal will not hurt anyone. Most of the dog bite deaths that occur every year in the US affect children and teenagers. In addition to pain and suffering from the loss, the death of a loved one can result in a loss of income for the family. This is especially true if the deceased was an adult breadwinner for the household.

When someone drowns in a swimming pool accident.

Every swimming pool that is accessible to the public, even when located on private property, must have safety measures in place. If a child drowns in a swimming pool, the owner may be held liable, even if the child had trespassed onto the property. A wrongful death lawsuit can be filled by the child's parents with the help of a

wrongful death lawyer Denver CO

turns to.

When a pedestrian is struck by a vehicle.

Pedestrians die every year, even when they are walking on a designated footpath. Vehicles can run off the roads and kill innocent passersby. If the police and the first responders establish that the pedestrian was not at fault, then the owner of the vehicle that caused their death may be held responsible.
A wrongful death claim must be filled by a close family member of the diseased and approved by the court. It's important to remember that you can only file this lawsuit if you have lost a loved one, and that you can prove you have suffered emotional and economic pain. Also, you must have clear evidence showing how the accused defaulted in following procedure or protocol. Contact a wrongful death lawyer Denver CO can count on who can review the circumstances of your case and help you make a decision about how to proceed.
Filing a Wrongful Death Lawsuit and Legal Terms to Know
If you believe a loved one passed away due to the recklessness or carelessness of another person or party, then it is advised to consult with an experienced wrongful death lawyer Denver, CO relies on. Our understanding group of personal injury attorneys at the Law Offices of Richard J. Banta, P.C. have experience with wrongful deaths, and will review any evidence that may prove that the death of your loved one was the direct result of negligence. Once a wrongful death lawyer in Denver, CO has determined whether or not you might have a successful case for a wrongful death, then you may choose to file a lawsuit against the party responsible.
Listed below are general terms that will be used in a wrongful death lawsuit, and our attorneys will gladly assist in teaching you various legal terminology that will be necessary for the case.
Decedent – The person that died due to the negligence of another person or party.
Personal Representative – The person that handles the estate of the decedent. If the decedent did not already have a personal representative before passing, then one must be appointed to file the wrongful death lawsuit. Normally the personal representative appointed is an immediate family member of the decedent. Once the lawsuit has been filed, the personal representative essentially becomes the plaintiff. Handling the estate of a decedent may become complicated for the personal representative – a Denver, CO wrongful death lawyer is prepared to handle the most challenging of estates with the utmost respect to all family members involved.
Plaintiff – The person who files the wrongful death lawsuit.
Defendant – The person or party that is being held responsible for the death of the decedent due to negligence.
Dependent – A dependent is someone who is cared for by another person, and cannot sustain themselves without the assistance of another. In cases of wrongful death, dependents are usually the children of the decedent. If the decedent claimed their child as a dependent, then the child may be awarded compensation for the loss of their parent.
Distributee – In wrongful death lawsuits, distributees (sometimes called beneficiaries) refer to those that inherit assets from the decedent. Distributees may be awarded compensation for the loss of potential inheritance from the premature death of the decedent. If funeral or medical fees were paid by the distributee, the court will normally recover those expenses.
Damage Awards – Compensation that may be awarded to the family of the decedent. The compensation may be awarded due to either financial loss or non-financial loss.
Pecuniary Loss – Pecuniary loss is financial loss that is incurred due to the death of decedent. Compensation may be awarded to the plaintiff, any dependants of the decedent, or distributees, after the courts decide the overall financial loss that will be suffered due to the death. When taking financial loss into consideration, the courts may award compensation for the loss of income, loss of inheritance, medical expenses, or funeral expenses. Pecuniary loss is the main form of compensation awarded by court.
Non-Financial Awards – Non-financial awards may be granted as compensation for emotional trauma or suffering due to the loss of the decedent. Usually this form of damage award is given when a child has been killed due the negligence of the defendant. Non-financial compensation is much less likely to be awarded by the court, and often times tend to be very small awards. All states have various laws regarding non-financial awards, though. So if your child has been the unfortunate victim of a wrongful death, please contact a wrongful death lawyer in Denver, CO to discuss whether or not filing wrongful death lawsuit would provide compensation for emotional trauma.
Who Can Be Awarded Damages In a Wrongful Death Case?
Losing a loved one to someone else's negligence is life-altering. Add to the emotional toll the financial burden that is often put upon the family, the results can be incredibly devastating.
A wrongful death suit is a civil action brought by the survivors or the estate of a person who died because of the negligence of another person.
A wrongful death claim must possess the following elements in order to give it the best chance of being successful.
The death must have occurred because of the incident in question. For example, if your loved one died because of injuries sustained in a car accident.

The deceased's death was caused as a result of the negligence of the defendant. For example, the other driver was driving while distracted when they struck your loved one's vehicle.

Your loved one's death must have directly affected you and/or the other members of the deceased's family.

The death must have caused a financial hardship for those who survived the deceased.
You, along with your wrongful death lawyer, will lay out the cost of everything from lost income to medical bills that the deceased accrued prior to their death. These are called damages and they represent the monetary value of your financial and emotional suffering.
Damages are the losses for which the survivors or estate may be able to be compensated financially. Damages can include:
Loss of the deceased's expected income
Loss of inheritance as a result of the death
Loss of love and companionship,  loss of consortium and loss of care, guidance, and nurturing
Medical costs that the deceased victim incurred because of injury before death
The deceased's pain and suffering before death
Who Can Be Awarded Damages After a Wrongful Death Suit?
The compensation that is awarded to a family after a wrongful death suit is determined in a few different ways. Most likely the court will look at the different factors surrounding the deceased, their death and his or her relationships with the surviving family members. Compensation may be awarded to:
If a minor child passes away as a result of wrongful death, a parent can recover the damages for the funeral costs, their lost relationship with their child and the emotional trauma associated with losing a child. Parents of adult children will often not be the ones who collect the damages.
A surviving spouse can usually be awarded damages for their emotional trauma as well for going through the pain of losing a spouse. They can also usually claim that they lost companionship as a result of their husband or wife's death.
Minor children can also be awarded damages after losing a parent. That is because, not only do they have to deal with the emotional trauma of a parent's death, but have also lost the comfort and support of a parent.
Punitive damages can also be awarded to the surviving family members if the defendant responsible was engaging in reckless conduct or extreme negligence that resulted in the deceased's death. Punitive damages are those that are mean to discipline the perpetrator in a more traditional sense.
Contact the Law Office of Richard J. Banta, P.C. Today
Please contact our team of personal injury attorneys if you have any questions regarding wrongful death lawsuits, or would like to set up a consultation. The Law Office of Richard J. Banta, P.C. understands that financial compensation is never going to be enough after the untimely death of a loved one, but we are dedicated to helping families regain some form of compensation and justice following a wrongful death. Call a wrongful death lawyer Denver, CO relies on, today.