FAQ: Emotional Trauma Due to an Auto Accident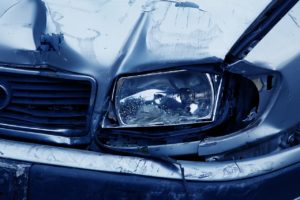 As an auto accident lawyer Denver CO residents choose for legal assistance can tell you, bruises, broken bones, lacerations and even concussions are common results from car accidents. However, an auto accident lawyer in Denver CO understands that there is another type of injury that does not always get its due: the emotional trauma a victim sustains from a car collision. Physical injuries can be much easier to identify and treat than severe emotions, mental difficulties, and debilitating fear. What follows are answers to some of the most common questions victims ask an auto accident lawyer Denver CO victims trust.
What are the Symptoms of Emotional Trauma?
It is normal for people to feel stress following a car accident. However, for some victims the level of stress can intensify and lead to the development of post-traumatic stress disorder, depression, anxiety, or driving phobias. Common symptoms of emotional trauma after a crash include the following:
Shock or denial
Confusion
Difficulty concentrating
Anger/irritability/mood swings
Anxiety and fear
Withdrawing from loved ones
Feeling hopeless
Disconnection & feeling numb
Nightmares
Insomnia
Sleeping too much
On edge, being started easily
Racing heartbeat
Muscle aches and tension
How Long Does Emotional Trauma Last?
The duration is different for every person. Trauma symptoms usually last anywhere from a few days to months, and gradually fade as time goes on. Once you start to get better, you may feel troubled once in a while due to being exposed to reminders associated with the traumatic accident. It may be a good idea to seek the help of a therapist in addition to a Denver auto accident lawyer. A therapist's role is to be an unbiased, non-judgemental person who can help you get through difficult emotions. It can be beneficial for those who are suffering from intense fears, and symptoms have not gotten better over time.
What Factors Contribute to Emotional Trauma After an Accident?
Every person is unique and are affected differently by a car accident. An auto accident lawyer Denver CO locals recommend might tell you that the level of trauma that a person may experience depends on many factors:
Pre-existing medical conditions
Severity of physical injuries due to the accident
Lack of social support or coping strategies
Death or serious injury to passengers in the car
Feeling guilty or shame associated with the crash
Fear of getting into a vehicle
Complete avoidance of driving
Are There Ways to Manage Emotional Trauma Every Day?
In addition to therapy, practicing taking care of yourself can help you move forward from the accident. By tending to your body, mind, and soul through the following techniques, you are strengthening your foundation to tackle the bigger challenges associated with emotional trauma.
Spend time outdoors
Take time for hobbies
Practice an art form (drawing, painting, photography)
Journal
Eat healthy
Avoid excess use of alcohol or drugs
Exercise daily
Connect with friends and family
Practice meditation and mindfulness
You may feel tempted to isolate yourself so you do not have to talk about the traumatic event with friends or family. But, by connecting with others you may feel more engaged, supported, and accepted by your loved ones. Additionally, there may be a support group in your area for survivors of trauma. Sometimes, hearing another person's story can inspire you to invest energy into your own recovery, in addition to learning new coping strategies.
An Auto Accident Lawyer Denver CO Community Members Turn To
To learn how we may be able to help you recover your damages after a collision, call the Law Office of Richard J. Banta, P.C. at 303-331-3415 to speak with a respected auto accident lawyer Denver CO offers.