Negligence Lawyer Denver CO
Any negligence lawyer Denver CO can trust will tell you that the term "negligence" covers a wide variety of cases. If someone has a duty and fails to carry it out, he or she is considered negligent. Under Colorado laws, if the negligence of someone else has resulted in harm to you, you're entitled to compensation for your injuries and losses, and should contact a negligence lawyer Denver CO community members have relied upon for years.
TYPES OF NEGLIGENCE: THE BASICS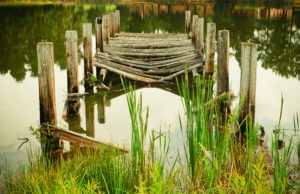 Negligence comes in many forms, so it's important to know where your case falls because each type must be handled differently. The most common types of negligence proved in a case are:
• Gross Negligence: "Gross negligence" means the person was so careless that he or she displayed a total lack of concern for the safety of other people. This is beyond simply being careless. For example, you were in a hospital after having surgery and they didn't change your bandages for days. As a result of the gross negligence of the hospital staff, you got a serious infection.
• Comparative negligence: In cases with comparative negligence, you have some sort of responsibility for your injuries, but the other party might still have to pay a part of the damages. Say you're in a car accident because someone drove through a green light and hit you, but you weren't wearing a seatbelt at the time and you suffered some serious injuries. The court awards you $10,000 against the driver who ran the red light, but they reduce your award by $3,000 to $7,000, with the $3,000 being what you're responsible for because you didn't wear the seatbelt.
• Vicarious Liability: "Vicarious liability" means you're holding someone else responsible for the actions of a person or animal that caused you harm. This is often used in cases with animal bites or attacks or if the person who injured you is a child. If the court finds that you are mostly responsible for your injury despite the negligence of someone else, you might not receive any court award. This is known as "contributory negligence" and the other party can counter-claim this in your case to prevent you from recovering damages or receiving compensation. These cases can be complex, and you might need the assistance of an experienced negligence lawyer to ensure that your rights are protected. A negligence lawyer Denver CO turns too for representation will tell you that as a victim of another party's negligence, you may be entitled to the following:
• Recovery of medical expenses and bills
• Compensation for time missed at work and damaged property
• Damages for loss of limb, lower quality of life and physical impairment
• Other losses you suffered because of your injury
As with any claim, make sure to document your negligence case as much as possible. Keep any paperwork and evidence you have related to the event, and keep copies of all medical bills and any losses you suffered. Make sure you have the names and contact information of any people who witnessed what happened to you.
Don't talk to people about your case other than trusted friends and family, and make sure they understand it's important to keep the details to themselves. Avoid talking about the case on social media because posts there can and have been used as evidence in court. Refer any questions from the other party's legal team or insurance company to your own negligence lawyer, and never sign any papers you don't completely understand.
The Law Office of Richard J. Banta, P.C., is here to help you recovery physically and financially. As a negligence lawyer Denver CO residents turn to, Richard Banta will examine your case from the short-term and long-term angles so you get what you need to help you now and down the line. Your recovery is important to us, so we will handle the other party's legal team, insurer and the red tape so you can focus on getting better without any extra stress. Throughout your case, we will be available to answer your questions and handle your concerns, and you will always be kept up-to-date as your claim moves forward.
In most cases, the time limit for filing a Colorado negligence claim is only two years, so waiting too long may rob you of the compensation you're entitled to. Speak to a negligence lawyer Denver CO can trust about your negligence case today by calling 303-331-3415, and get yourself started on the path to recovery.
Contact Richard J. Banta