Defective Product Lawyer Denver CO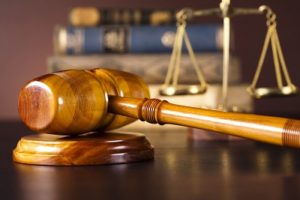 When a person buys a product, he or she does so assuming the product is safe beyond any listed or stated risks – a defective product lawyer Denver CO can turn to will tell you that this is not always the case. Unfortunately, even with today's more stringent manufacturing and testing standards, unsafe products still end up on the market and into the hands of consumers. Defective items can range from household goods such as lamps to implanted medical devices and everything in between. Depending on the nature of the product and how it malfunctions, the consequences of a defective item for a consumer can range from minor injury to major harm and even death. If you have been harmed by a defective product in Colorado, you can file a claim for compensation. The laws can be quite complex, so you might need the help of an experienced defective product lawyer Denver CO trusts to ensure you receive what you're entitled to under state law.
DEFECTIVE PRODUCT CLAIM TYPES
Generally, defective product claims fall under three categories: defective manufacturing, defective design, and failure to provide warning. A defective product lawyer Denver CO residents rely upon can tell you that defective manufacturing means the specific product you used wasn't made correctly, and the defect caused you harm. For example, if you couldn't stop in an accident because your motorcycle was missing its brake pads, the bike is defectively manufactured, and the other motorcycles made might not have the same issue that yours did.
An item with a defective design has a flaw in its basic concept. This is not an error caused by a manufacturing mistake; it is an issue with how each item is made. Electric blankets that might electrocute you when turned to the highest setting, for example, have a defective design.
Failure to warn involves a product that should have had special warnings or instructions to ensure safe use. A chemical that needs special handling, for example, could be considered a failure to warn example if it doesn't come with complete handling instructions. This type of product liability doesn't apply to things that should be common sense, such as not dropping your new sharp knife on your foot; it applies to instructions and warnings that wouldn't be immediately obvious to the product user.
WHAT MUST I PROVE IN A DEFECTIVE PRODUCT CLAIM CASE?
The defective product lawyer Denver CO consumers turn to will tell you that for your defective product claim, you have to prove the following:
• Your injury was caused by the defect: Just using the product at the time of injury isn't enough to prove your case. You have to demonstrate that you were harmed as a direct result of the defect. While some situations, such as getting electrocuted by an electric blanket, are straightforward, others may be more difficult to prove. The motorcycle missing the brake pads mentioned above, for example, could be harder to make a defective products case for if you were also speeding at the time of the accident. The maker of the bike could claim your speeding was ultimately what caused the accident, even without the brake pads.
• You were using the product as you should: Basically, you have to show you were using the item the way in which the manufacturers intended for it to be used. While your use doesn't have to conform to the exact stated purpose of the product, it should be within the reasonable expectations of the manufacturer. For example, if you tried using a tea kettle to heat water in an outdoor pool and it exploded, you probably don't have a case because the manufacturer wouldn't expect that the kettle would be used that way. However, if you used your rose clippers to trim another plant and a piece broke off and got you in the eye, you might have a valid claim.
As a defective product victim, you might be able to recover medical costs and expenses, wages lost because you missed work, and other damages you suffered, such as loss of limb, lessened quality of life, and pain and suffering.
At the Law Office of Richard J. Banta, P.C., we're prepared to use our skills and knowledge to help you get what you're entitled to while you recover from your injury. Let our experience as a defective product lawyer Denver CO trusts go to work for you so that you can focus on getting better without any added stress.
Speak to us about your defective product case today by calling 303-331-3415.