Motorcycle Accident Lawyer Denver CO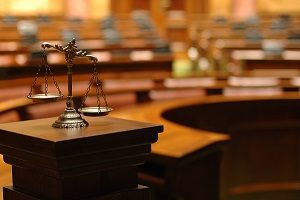 A motorcycle accident lawyer Denver CO trusts can tell you that motorcycle crashes in Colorado involving cars and trucks have only gotten worse over time, despite the state's attempts to educate drivers and tackle the problem. According to the Colorado Department of Transportation, although motorcyclists only accounted for 3 percent of everyone on the road on average, they made up 18 percent of accident fatalities. In a vehicle-motorcycle collision, the motorcyclist is usually on the losing side because of the bike's lighter weight and the fact that the motorcyclist is out in the open without the protection of a car body.
COMMON MOTORCYCLE ACCIDENT CAUSES
No matter how careful of a motorcyclist you are, you still might end up in an accident because of circumstances beyond your control. One danger motorcyclists face is a lack of attention from other drivers on the road. A driver who isn't carefully watching the road or aware of his or her surroundings might turn in front of you without realizing you're even there, resulting in you colliding with the car. They might change lanes suddenly with no warning or follow you too closely, not leaving you enough time to react to the unexpected. Road conditions are another factor in some bike accidents. If a stretch of road or highway hasn't been maintained properly, you could find yourself hitting bumps, pot holes, or loose gravel or encountering other hazards that could cause a crash.
What are common motorcycle accident injuries?
Accidents involving motorcyclists can be devastating. Injuries are often critical, or may even result in death.
For many years, the Law Office of Richard J. Banta, P.C. has helped victims of motorcycle accidents and their families piece their lives back together. Recovery from these injuries can lengthy but the damage may be permanent or life-altering.
Here are some of the most common injuries we see victims suffer:
Traumatic brain injury: this results from a violent blow or jolt to the head, and can occur even if the rider is wearing a helmet. Mild cases may impact you for days or weeks while severe cases may result in long term complications.

Organ and tissue damage: riders are often thrown off their bike which can put tremendous pressure on internal organs on impact, causing such things as a ruptured spleen or collapsed lung.

Burns: it's common to come in contact with various bike parts in an accident which may be running hot.

Spinal cord injuries: these may include a herniated disc, bulging disc, nerve damage or cord swelling. These types of injuries may or may not be observed immediately.

Broken bones: fractures of any kind are possible in a motorcycle crash, but common ones include the arms, legs, shoulders and pelvis.

Sprains: it's common to suffer sprains to tendons, ligaments or torn muscles.

Road rash and abrasions: it's common for scrapes, bruises and cuts to happen as a motorcyclist braces themselves for impact on all kinds of road conditions.
How will my injuries impact my life?
The long term impact of your injuries depends on their severity. If you have suffered broken bones and bruises, you can expect to be in a cast for weeks or months. It may take many months for you to go back to living life as you knew it before.
If you have suffered a spinal cord injury you may be facing several months of physical therapy or work with a chiropractor.
Victims who suffer serious internal damage may require surgery which could be followed by a long hospital stay. Those who may suffer a severe traumatic brain injury may never return to work or life as they knew it.
The Law Office of Richard J. Banta, P.C.has assisted victims who have suffered wide ranging injuries. We understand what this accident has done to your life and your relationships with loved ones. If you were injured in a motorcycle accident that was not your fault, call us today. During your free consultation, we'll assess if you are eligible for compensation as a result of your crash. Let the Law Office of Richard J. Banta, P.C.help get your life back on track and protect you and your family.
If you're a victim of a motorcycle accident, you might be entitled to compensation under Colorado law. Seek out an experienced motorcycle accident lawyer Denver CO residents trust to ensure that your case progresses as smoothly as possible and you don't lose any of your rights. In the aftermath of an accident, it's important you take care of yourself. Don't wait to get medical care, even if you feel fine. Some injuries, such as whiplash, take days to appear after an accident. If you don't seek medical care right away, you could negatively impact your case and more importantly, your health. Any motorcycle accident lawyer Denver CO can rely upon will tell you that delaying treatment can make your recovery longer and sometimes more difficult. Make sure the accident is reported to the police. Give law enforcement your side of the story, but don't do anything that could be interpreted as admitting you were at fault. Even if the police seem to feel you caused or are somehow responsible for the accident, remain calm and get your version of events on record. Don't give out information about the accident to insurers or parties who represent the other driver because they are not working in your best interest. Refer anyone with questions to your legal representation so you can keep your rights protected and focus on resting and getting better instead. Take photos of everything, from your injury to the accident scene and your bike. Keep documentation of all your expenses related to the accident, from time you had to miss at work to your medical bills. If you weren't able to get the names and contact information of witnesses at the accident scene, check the police report; it should identify the witnesses.
The Law Office of Richard J. Banta, P.C. is here to help you get what you're entitled to. Having an experienced motorcycle accident lawyer Denver CO relies upon on your side will take some weight off of you as you recover from the accident. We understand that a bike accident can be a stressful and traumatic event, so we will handle the insurance companies and the other driver's legal team so you don't have to deal with it. Your recovery is incredibly important to us, and we will do whatever we can to help it go as smoothly as possible. If you ever have any questions, we're ready to answer them and we will keep you up to date as your case moves forward so you never feel uninformed or confused. We look at your case from both the short- and long-term angles to come up with solutions that address your needs and your family's needs now and in the future. Speak to us about your case today by calling 303-331-3415. The longer your wait, the harder your case might become, so please don't hesitate to reach out to a motorcycle accident lawyer Denver CO trusts for experienced legal assistance.