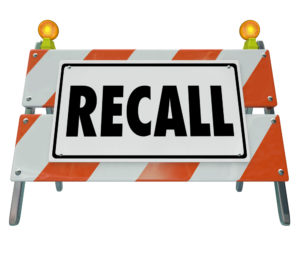 If you were seriously hurt while using a defective product, you may need the legal assistance of a defective product lawyer in Denver CO, such as one from the Law Office of Richard J. Banta, P.C. Without a respected lawyer such as Richard J. Banta, P.C. by your side, the product manufacturer and any other parties responsible for the defective product will more than likely try to take advantage of you. It may be as simple as refusing to speak with you or acknowledge your injury. If you have tried to file a personal injury claim with the at-fault party and it was subsequently denied, we may be able to help you with this as well. Defective product claims and litigation run the gamut in terms of the types of products involved and the nature of the injuries. For these reasons it's important to work with an experienced defective product lawyer in Denver CO. Richard J. Banta, P.C. has helped many Colorado residents get the compensation they deserved from the negligent parties.
What is a personal injury claim?
A personal injury claim is similar to a property damage claim that you might file against the driver who caused the accident and the resulting damage to your vehicle. A personal injury claim is one that a victim files against a negligent party who hurt them in some way. In the context of a defective product accident, the victim usually files the claim against the manufacturer with the help of a defective product lawyer. In Denver CO, Richard J. Banta, P.C. is available to assist victims who have been hurt in this way. Due to his many years of experience representing victims and protecting their rights, he has earned a reputation for obtaining substantial settlements on their behalf. If you are considering how to obtain compensation for your injury caused by a defective product, call our office today. Richard J. Banta, P.C. will be pleased to offer you a free consultation to discuss your case and legal options.
Defective Product Lawsuits
If the manufacturer denies your claim, or refuses to pay you a fair settlement for your injury related damages, it may be necessary to escalate the claim to a civil lawsuit. Richard J. Banta, P.C. is a defective product lawyer who makes every effort to avoid this because of the cost and length of time that is usually involved. However, if the defective product manufacturer refuses to honor your claim or will not offer a fair settlement, then we will be prepared to file a lawsuit against them.
Contact Richard J. Banta, P.C.
If you were seriously injured by a product despite following the manufacturer's directions, you may be eligible to receive compensation from the manufacturer. Richard J. Banta, P.C. offers victims a free consultation to discuss their circumstances and learn if they have grounds for a personal injury claim or lawsuit. Contact us today to request a free case review with a defective product lawyer Denver CO residents call first for legal assistance.