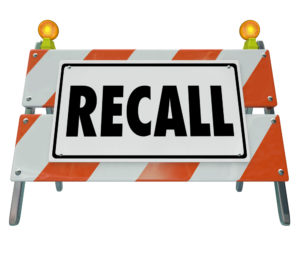 If you were seriously hurt while using a defective product, you may need the legal assistance of a defective product lawyer in Denver CO, such as one from the Law Office of Richard J. Banta, P.C. Without a respected lawyer such as Richard J. Banta, P.C. by your side, the product manufacturer and any other parties responsible for the defective product will more than likely try to take advantage of you. It may be as simple as refusing to speak with you or acknowledge your injury. If you have tried to file a personal injury claim with the at-fault party and it was subsequently denied, we may be able to help you with this as well. Defective product claims and litigation run the gamut in terms of the types of products involved and the nature of the injuries. For these reasons it's important to work with an experienced defective product lawyer in Denver CO. Richard J. Banta, P.C. has helped many Colorado residents get the compensation they deserved from the negligent parties.

What is a personal injury claim?

A personal injury claim is similar to a property damage claim that you might file against the driver who caused the accident and the resulting damage to your vehicle. A personal injury claim is one that a victim files against a negligent party who hurt them in some way. In the context of a defective product accident, the victim usually files the claim against the manufacturer with the help of a defective product lawyer. In Denver CO, Richard J. Banta, P.C. is available to assist victims who have been hurt in this way. Due to his many years of experience representing victims and protecting their rights, he has earned a reputation for obtaining substantial settlements on their behalf. If you are considering how to obtain compensation for your injury caused by a defective product, call our office today. Richard J. Banta, P.C. will be pleased to offer you a free consultation to discuss your case and legal options.
Defective Product Lawsuits
If the manufacturer denies your claim, or refuses to pay you a fair settlement for your injury related damages, it may be necessary to escalate the claim to a civil lawsuit. Richard J. Banta, P.C. is a defective product lawyer who makes every effort to avoid this because of the cost and length of time that is usually involved. However, if the defective product manufacturer refuses to honor your claim or will not offer a fair settlement, then we will be prepared to file a lawsuit against them.

Contact Richard J. Banta, P.C.
If you were seriously injured by a product despite following the manufacturer's directions, you may be eligible to receive compensation from the manufacturer. Richard J. Banta, P.C. offers victims a free consultation to discuss their circumstances and learn if they have grounds for a personal injury claim or lawsuit. Contact us today to request a free case review with a defective product lawyer Denver CO residents call first for legal assistance.

How Does the Product Recall Process Work?

At first, a company will receive a stray consumer complaint or two about a product. Something about that product seems dangerous. Over time, the complaints start to pile up. Something about that product is hurting people or making them sick… or perhaps something about the product hasn't caused harm yet but is just too risky. At this point, the company selling the dangerous (or potentially dangerous) product may choose to issue a voluntary recall. Or, the company may recklessly choose to keep selling the product, despite evidence that it does/could cause people harm. If the company keeps selling the dangerous product, the Food and Drug Administration or the Consumer Product Safety Commission could get involved to compel a recall. It's important to understand that an unsafe product does not need to be recalled for someone who has been harmed by it to pursue legal action against the manufacturer or other responsible parties. As a result, anyone who has been harmed by a manufactured product, drug, food or other regulated item may want to speak with an experienced Denver, CO defective product lawyer to explore their legal options.

The Ins and Outs of Product Recalls

Most of the time, recalls are undertaken voluntarily by manufacturers, for obvious reasons. Every time one of their products hurts a consumer, it makes their bottom line vulnerable by exposing them to legal action. Harm from products can also be a P.R. nightmare. But there are times when companies (often inexplicably) "dig their heels in" and keep selling defective or dangerous products, despite the risks involved. At this point, government agencies may compel companies to issue recalls and/or fine them for not doing so earlier. The specifics of recall protocol vary depending on whether the product in question is regulated by the FDA or subject to oversight from the CPSC. There are different recall classifications based upon the severity of the harm that could be caused by the defective or dangerous product. Once recalled, it is up to retailers to take the affected items off shelves and/or consumers to return the items they own for repair, replacement, or refund (depending on the situation).

Legal Guidance Is Available

If you've suffered harm as a result of a dangerous product, please consider scheduling a risk-free, no-obligation consultation with the legal team at Richard Banta, P.C. today. Once we learn more about your situation, we can advise you of your legal options. Once you've learned about the legal paths available to you, you can make an informed decision about which option makes most sense for you and your family. Our consultation process is risk-free and confidential, so there's no reason to hesitate. Please call now; we look forward to speaking with you.