A Motorcycle Accident Lawyer Denver Co Respects Discusses Motorcycle Crash Injuries and the Ability to Earn a Living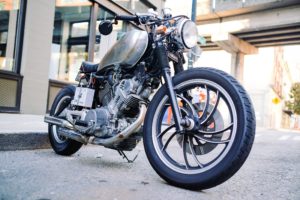 According to national statistics, about 80 percent of all motorcycle crashes result in injuries to the riders, compared to 30 percent of passenger vehicle crashes. Motorcycle accidents often leave victims with catastrophic injuries, many which leave victims permanently disabled.
Depending on what type of profession the victim has, these disabilities can affect his or her ability to return to work once they have reached their maximum recovery from their injuries.
If you were involved in a motorcycle accident and you suffered any form of serious injury, you should contact a motorcycle accident lawyer Denver CO trusts.  You are probably wondering if you can file a lawsuit for compensation of medical bills and lost wages; medical expenses can be very steep when dealing with motorcycle accident injuries because the spectrum is so broad. You may also not be able to physically work for a long time or permanently. Make sure that you visit a doctor as soon as you can after you are involved in an accident, so you that you can begin to medically document your injuries on paper.
At the Law Office of Richard J. Banta, P.C., we have successfully represented many accident victims who were unable to return to their chosen field in obtaining financial compensation for not only their current losses, but also for the anticipated future losses their injuries will cause. If you would like to find out more, contact one of our skilled motorcycle accident attorneys. In the meantime, the following is a brief overview of legal options in these situations.
Types of Injuries
The very thing that the majority of motorcycle enthusiasts finds attractive – driving in the open road with no restrictions around them – is the very factor which is also responsible for the injuries that occur if they crash. Motorcycles offer no protection to riders like other types of vehicles do and there is nothing to buffer them from the crash impact. Motorcyclists have little to no protection while riding unless they wear a helmet, leather jacket, and other appropriate gear.
Because many riders do not wear helmets, they place themselves at serious risk for brain damage, concussions, swelling of the brain, spine and neck injuries, and cracked skulls are common amongst head injuries. A motorcycle accident lawyer Denver CO residents count on can attest that while helmets do not always prevent head trauma, however, they can decrease the risk of head injury in the event you are in an accident.
Biker's arm is an injury named after a motorcyclist's reaction of breaking their fall with one of their arms in which an arm can be broken or severely injured. This is a common injury because the reaction is very natural.
Road rash, although painful, is not considered the worst injury one can get from a motorcycle accident. You may, unfortunately, need to get surgery and your skin grafted, which results in a few months of recovery. Even if you wear a leather jacket and long pants, you are still at risk for road rash.
A Denver motorcycle accident lawyer has noticed that leg injuries are also common amongst motorcycle accident injuries because you have no leg protection while riding the bike. Many times, shattered and fractured bones occur. Because you have no car walls protecting you, even if you are wearing the correct gear or leather pants, you may still be injured. Your muscles can be susceptible to damage even if your injuries are not obvious because some take weeks to appear.
In general, the most common injuries a Denver CO motorcycle accident lawyer sees in the cases he or she handles include:
       Abdominal injuries

       Brain injuries

       Cervical injuries

       Chest injuries

       Injuries to the lower extremities

       Injuries to the upper extremities

       Spinal cord injuries
Many of these injuries, such as brain injuries, can leave the victim unable to work no matter what type of profession they worked in before the crash. But even what appears to be minor injuries can have a profound effect on a person's ability to earn a living. For example, a person who is a plumber by trade is in a motorcycle accident and their right hand sustains an injury that results in permanent damage to the nerves and tendons, leaving the victim unable to hold and maneuver tools that are necessary to work as a plumber.
If the victim has been working as a plumber for 20 plus years, they are not left unable to work at the only profession they have ever known. The other issue is that plumbers average a very good annual income and it will likely prove difficult for someone in the victim's position to find a new profession that they can 1.) work at with their disability and 2.) provide them with a comparable income to what they earned working as a plumber.
If the accident was caused by another party, then that party would not only be liable for all medical expenses and current lost wages the victim has suffered, but they would also be liable for any future income the victim would have earned if they had not been injured. A motorcycle accident attorney Denver CO clients recommend can also pursue damages which would cover vocational training for the victim in order to obtain education and training for a new profession.
Contact a Motorcycle Accident Lawyer Denver CO Residents Rely On
You may want to reach out to an experienced motorcycle accident lawyer Denver CO respects if you are considering suing for medical expenses or lost wages as a result of the accident. He or she can help further assist you in court as well as in your claim, and ensure that you receive a fair compensation in the settlement.  For a complimentary consultation with the Law Office of Richard J. Banta, P.C., a motorcycle accident lawyer Denver CO depends on, please call our office today.