Auto Accident Injury Law Firm Denver, CO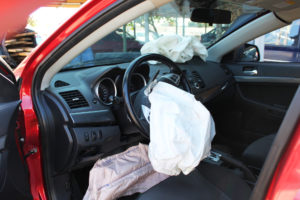 Depending on the outcome of an accident, you may need the help of an auto accident injury law firm Denver, CO has to offer. Rather than searching the internet for something like a "car accident lawyer near me", you may want to choose a firm based upon their reviews, reputation, and experience! At The Law Office of Richard J. Banta, P.C. you can feel peace of mind in knowing that we:
Have decades of experience in handling personal injury cases

Understand local, state, and federal laws 

Will identify any liable parties

Don't back down to large insurance firms or legal teams

Fight for maximum damages

Will be ready to take your case to trial if we cannot reach an amicable settlement
For an immediate consultation with an auto accident lawyer Denver, CO trusts, call The Law Office of Richard J. Banta, P.C. right now. 
Do I Need a Lawyer?
Following an accident, you may have a number of questions, such as:
How will I cover my medical costs?

Who will pay for my vehicle expenses?

What if I cannot work again?

How can I manage my other losses?

What about my financial future?
These questions are reasonable, and their answers can impact your life and that of your family members. Our Denver, CO auto accident injury law firm has extensive experience and a nuanced understanding of the law and the auto industry. This comes directly from our many years of handling accident cases. Our impressive results are a testament to our knowledge, skillset, tenacity, and resourcefulness. 
The Cost of a Lawyer 
Any good law firm for a car accident should not charge you upfront fees. Rather, they should guarantee their results by charging you only if they reach a settlement for your case. In other words, you should look for a lawyer who works on contingency. Other tips to finding the right auto accident injury law firm in Denver, CO, include:
A lawyer should never promise you a certain result

A lawyer should not tell you what your case is worth without knowing anything

A lawyer should not charge you upfront fees for a personal injury case

A lawyers' fees should be clearly laid out in their retainer agreement
Steps to Take After a Car Accident
The actions you take after an accident can make a big difference in the outcome of your claim. The following are the recommended steps you should take:
Get medical attention right away

File a police report

Don't ignore your doctors orders

Gather and preserve any evidence

File an applicable report with the DMV

Refrain from speaking with the other party's insurance company or their lawyers 
Contact a leading car accident lawyer in Denver
If you are ready to explore your legal options and what you may be able to do for your wellbeing and that of your loved ones, please call The Law Office of Richard J. Banta, P.C. As a respected auto accident injury law firm in Denver, Colorado, we are ready to help you. Give us a call today.