What Should I Do as a Passenger in a Car Accident?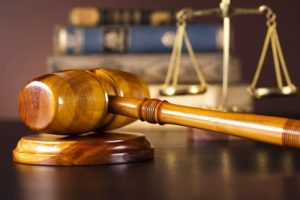 Car accidents continue to happen with alarming regularity throughout Aurora, Colorado. They are frequently the result of careless, reckless, or negligent actions by other drivers. Even what seems only minor crash or collision can leave you with injuries that have the potential to jeopardize your short and long-term health and wellbeing.
Most people have an idea of what a vehicle operator should do after a car accident, such as contacting the police, reporting the accident to the insurance company, and deciding what to do about filing a claim. But, what if you are involved in a motor vehicle accident as a passenger? Are your injuries going to be covered?  And whose insurance coverage is going to pay for your medical bills? In general, if you were injured in a car accident as a passenger, it may be a good idea to talk with a car accident lawyer Aurora, CO resident's have trusted for decades. 
What to Do After an Accident
A passenger may have a claim that is separate from the driver's claim. In any event, make sure you document as much information as you can for your claim so that an experienced and knowledgeable auto accident lawyer in Aurora, CO has sufficient evidence to prove and win it.
Whether you're a driver or passenger, the first thing to do after an accident is to take care of yourself and seek medical treatment for any injuries you may have sustained. It's also crucial to collect information, either at the scene of the accident or as soon as possible afterward. Here are a few other things you should do after you have been in an accident:
Seek medical attention

from a medical professional immediately after the accident, and remember to attend any follow-up appointments, especially if you have any latent pain or symptoms that arise.

Write down the details

of the accident while they are still fresh in your mind. If you wait, you may forget crucial details. It's also an excellent idea to take pictures at the accident scene and collect information from any witnesses to the incident.

Get a copy of the police report

documenting the incident and identifying who was at fault. 

Avoid discussing accident details or injuries

with other people involved in the accident or otherwise. Any offhand comments you make to friends or on social media could be used against you or others after the accident. Do not give any recorded or official statement to anyone else's insurance company before talking to a car accident attorney.

Consult with a qualified auto accident lawyer in Aurora, CO.

A lawyer can provide valuable perspectives regarding your legal options. 
Passengers may have several options for seeking compensation after an accident. They may have a claim against the driver of the vehicle, the other motorist, both, or possibly need to file a claim with their own insurance company.
An Aurora, CO Auto Accident Lawyer Can Help
The Law Office Of Richard J. Banta, P.C., has served the communities of Aurora for decades. We are committed to serving you, no matter what role you've had in a motor vehicle accident. If you have been in a car accident, our auto accident lawyers in Aurora, CO want to hear from you. Do not hesitate to contact us for a free consultation about your accident and injuries. Call today to schedule your consultation.