Children in the Car Contribute to Many Distracted Driving Accidents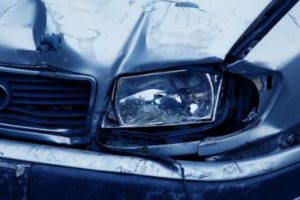 If you have been involved in a car accident, and believe it was the result of a child who was distracting their parent, or the driver of the car, you may be able to recover monetary compensation. Please call an car accident lawyer in Boulder, Colorado to learn more.
Distracted driving affects every driver from time to time. Although phone use has been implicated in distracted driving, and rightfully so, anything can distract a driver, leading to a car accident. Drivers often multitask when behind the wheel. Even the smallest of these distractions may affect an individual's control of the car or the ability to notice something before it leads to a motor vehicle accident.
Drivers have engaged in behind-the-wheel distractions since people started to drive. They eat, drink, talk, text, fiddle with the dashboard controls, read, apply make-up, and more. However, one of the most significant distractions is something parents do daily—they drive with children in the backseat. Distracted driving may be the cause of as many as 80 percent of all car accidents, and parents with kids in the car are particularly vulnerable to this risk. 
As a leading auto accident lawyer in Boulder, Colorado, we understand the challenge that parents driving with children face. Still, if you have been injured in a car accident caused by a distracted driver, you'll need an attorney who can help you recover the monetary compensation you deserve for your harm.
Distracted Driving with Children in the Vehicle
Research confirms that driving with children in your vehicle increases the risk of accidents. Child passengers in motor vehicles are considerably more likely to cause distractions for drivers as adult passengers. Parents driving with babies in the car can be even more distracted. "Baby on board" might even translate into "I'm probably driving distracted"!
Parents watching their kids—turning around to look at the kids, or observing them in the rear-view mirror—takes their attention from driving safely. Children are treated in U.S. emergency departments after motor-vehicle collision-related injuries frequently. Findings indicate that parents with kids in the car are not paying attention to the road and in full control of the vehicle more than 20 percent of the time. Parents commonly say they have had, or have almost had a car crash when driving with their kids in the car. Plus, many more parents admit they feel anxious, irritable, or angry when traveling with their kids. As an auto accident lawyer in Boulder, Colorado, we know of many cases that involve distracted parents who were trying to tend to their children, but unfortunately collided with another vehicle or object. If this happened to you, please call an auto accident lawyer in Boulder, Colorado.
How Children Contribute to Distracted Driving
Children can distract their parents while driving in many different ways. Some of the most common ones include:
Yelling, screaming, and fighting while in the vehicle

Spilling food or drinks in the car

Asking questions and seeking attention

Throwing objects in the car
Furthermore, parents often reach into the backseat and try to calm or settle an upset child, taking their attention, and their hands, away from controlling the car. Although a child does not mean to distract their parents, it does happen. If you were in another car, or were otherwise hit by a car who was driven by a distracted parent, you may be able to recover damages and should ask a car accident lawyer Boulder, CO trusts for advice and information on how to proceed. 
Get Help If You've Been the Victim of Distracted Driving
Motor vehicle crashes resulting from distracted driving and other matters can be severe and may result in long-term personal injuries. The car accident legal team at The Law Office Of Richard J. Banta, P.C., can help. If you have been harmed in a motor vehicle accident as a result of a distracted driver's recklessness, carelessness, or negligence, our experienced, knowledgeable lawyers have an impressive track record of obtaining accident victims the compensation they deserve. We can represent you and your best interests to the fullest extent of the law. We aim to help you to maximize the settlement value of your case. Contact The Law Office Of Richard J. Banta, P.C., today for a confidential discussion of your case with a skilled auto accident lawyer in Boulder, Colorado.