Best Motorbike Accident Lawyer Denver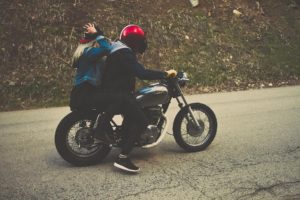 If you have been injured in a motorcycle accident, a Motorcycle Accident lawyer in Denver, CO from Richard J. Banta, P.C. recommends that you take the following steps in order to avoid harming your case:

Seek Medical Attention Immediately

If you have been involved in a crash, even if you do not think you have been injured, you should see a medical professional right away. There are many crash injuries that do not always present symptoms right away. It can sometimes take hours or even days before a victim realizes they have been injured. Untreated, these injuries can get worse and result in serious health issues. The injury could even be fatal, such as internal organ damage, if left untreated.

Preserve Evidence
If you are physically able, leave your bike right where it landed and take photos of the crash site. Keep your clothing, helmet, and any riding gear you were wearing, especially if these items have been damaged in the crash. You will also want to have a professional mechanic evaluate the damage that was done to your bike.

Do Not Speak to the Other Driver's Insurance Company

Never speak to the other driver's insurance company without first speaking with your own motorcycle accident attorney. Insurance adjusters are trained to manipulate conversations and questions to try to get the victim to admit some type of fault or minimize their injuries. Never agree to a recorded statement or sign a waiver or any other document without checking with your attorney.

Hire an Experience Motorcycle Accident Attorney

A motorcycle crash victim should never try to negotiate or settle a claim on their own without a motorcycle attorney representing them. These cases can be complex, and it is not uncommon for the insurance company to try to blame the injured victim for the crash, even when it was entirely the other driver's fault. An attorney can help obtain compensation for medical expenses, loss of income, pain and suffering, mental anguish, permanent disability, and more.

Contact a Colorado Motorcycle Accident Attorney Today

Have you been injured in a motorcycle crash? Colorado injury law allows victims to pursue financial compensation for the losses they have suffered due to the actions of a negligent or reckless driver. We understand the overwhelming stress a crash and the resulting injuries can have on families and work diligently to obtain financial compensation because of the harm victims suffered by the at-fault party.
The legal team at Richard J. Banta, P.C. has successfully represented many victims and their families who suffered serious injuries in motorcycle and other types of crashes. Call our office to schedule a free case evaluation with the best motorbike accident lawyer in Denver and to find out how we can help.