Best Motorcycle Accident Lawyer Denver CO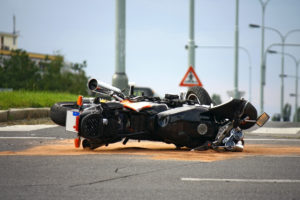 If you are searching for the best motorcycle accident lawyer Denver CO offers, it can be a challenge. However, you may need to look no further than The Law Office of Richard Banta, P.C. Both bicyclists and motorcyclists face injury from time to time, so you want a Denver motorcycle accident lawyer you can trust to help navigate your questions.
When Bikers Need a Personal Injury Lawyer
If a biker has been involved in an accident, it may be a good idea to hire a personal injury attorney. This is because an attorney may have a greater understanding of what an injured victim will need to do to collect compensation either in a settlement or in court. Furthermore, this person can act as an advocate for an injured victim and keep insurance companies and others at bay. However, even the best motorcycle accident lawyer Denver CO has will tell you that no outcomes are guaranteed.
When Should You Hire an Attorney?
Ideally, you will hire an attorney as soon as you are physically able to do so. In some cases, it may be possible for a family member of an injured biker to hire an attorney. Learning more about your legal actions as soon as possible is critical because you may only have two or three years to file a lawsuit depending on the statute of limitations. In some cases, you may only have six months or a year.
Even if you don't want to sue the other driver, taking a case to court may help to get the other side in your case to negotiate in good faith. This is largely because the terms of a settlement are kept private while the result of a court case is made part of the public record. If you believe you have the best motorcycle accident lawyer Denver CO has to offer on your side, you'll have more peace of mind in court.
Where to Go and What to Do After a Motorcycle Accident
If you are a motorcycle rider involved in an accident, you need to know exactly where to go and what to do before the accident happens. In the moment, it is easy to get caught up in the adrenaline of the situation, but you need to keep a calm head and take the necessary steps at the scene before you call the best motorcycle accident lawyer Denver CO.
First Steps
In the event of an accident, your top priority should always be safety. Ensuring that everyone is safe and no injuries have occurred is more important than getting compensation for damages. This is especially important for motorcycle riders, as it is far easier for serious injuries to happen when a motorcycle collides with a car or other larger vehicle. The very first thing you should always do when an accident occurs is get off the road. Do your best to take debris with you, but if you cannot, it is best to simply leave it be and get yourself off the road. Once no one is in immediate danger, take these steps to ensure everyone is okay:
Call the police – It is recommended that you call the police for any accident, no matter how minor you may think it is. This will also bring an ambulance to the scene.

Get medical attention for any injured parties – If you are injured and can travel to the hospital, do so. Otherwise, wait for an ambulance to arrive. Get medical attention even if the injury is quite small. Minor injuries can get worse over time if untreated.
Once Everyone Is Safe Talk with the Best Motorcycle Accident Lawyer in Denver CO
After all potential injuries or dangerous situations have been taken care of, it's time to focus on what the future will hold. At this point, you should evaluate the situation that caused the accident. Before you go anywhere, see if there were any witnesses and get their contact information. You should also speak with other motorists to get their information, although you should not discuss who is at fault. Give police a statement for a report, and take notes of the environment in which the accident took place, including the number of lanes, intersections, street signs, traffic lights, and any broken signs or lights.
Legal Recourse
Once everything at the scene of the accident has been taken care of, you should contact your insurance company at your earliest convenience. It may also be a good idea to go see an accident lawyer, especially if you have a reason to suspect things will not be resolved easily. It is best to contact the best motorcycle accident lawyer Denver CO and your insurance sooner rather than later.
Even Minor Injuries Can Be Expensive
It is important to point out that some injuries may take days to present themselves with symptoms. For instance, you could have whiplash or a head injury and not know about it right away. You also never know when a minor ache or pain could be a sign of a more serious injury that requires surgery or physical therapy to fix.
Even if you have good insurance, it may still cost money to get that surgery or to get the physical therapy necessary to fix it. The best motorcycle accident lawyer Denver CO has can tell you that forgoing the opportunity to seek compensation from the person who hurt you could make it harder to get the treatment that you need without harming your finances in the short and long-term.
Have You Tried Negotiating on Your Own?
In some cases, an injured victim may try negotiating with the insurance companies or directly with the person who caused the injuries. This may be a mistake for a number of different reasons. However, the biggest reason why this may be a mistake is because the insurance companies want to pay as little as possible to make the case go away.
While you may not realize this, your attorney certainly understands how insurance companies operate and how they may try to take advantage of you. By consulting with legal counsel, it may be possible to get the insurance companies and others to negotiate in good faith and get the maximum compensation available by law.
Bikers who are hurt in an accident may face many months of recovery. It may also be hard or impossible to go back to work or enjoy the same quality of life experienced prior to getting hurt. A personal injury attorney may be able to help a person get compensation for medical bills, lost earnings and other costs incurred because of another person's negligence.
If you're looking for the best motorcycle accident lawyer Denver CO citizens turn to in times of need, so call the Law Office of Richard Banta, P.C. to get started today.
Motorcycle Safety Tips
Motorcycle enthusiasts have many reasons why they love riding. Unfortunately, according to the National Motorcycle Institute, driving a motorcycle is almost 30 times more dangerous than driving a car. This is because a person on a motorcycle has no protection from the environment that surrounds them as a vehicle does. When tragedy does strike and a motorcyclist is injured in a crash, they should consider contacting the best motorcycle accident lawyer in Denver, Colorado.
The injuries sustained in a motorcycle crash are often catastrophic and involve hundreds of thousands of dollars in damages for the victim. At the Law Office of Richard J Banta, P.C., each Denver CO motorcycle accident lawyer has extensive experience aggressively advocating for injured victims and understand just how complex these cases can be.
Safety Tips
One of the most common maneuvers insurance companies try on motorcycle accident victims – even those represented by the best motorcycle accident lawyer in Denver CO – is to try portraying the victim as a daredevil or risk-taker, just because they ride motorcycles. This is why when a rider is going to jump on a bike and ride off, they should always employ all the safety tips available. Not only will this help decrease the risk of injury in a crash, but it will also show the victim had a history of being a responsible rider in the event they are injured in a crash.
For example, wearing a helmet reduces the risk of death by almost 40 percent and is 70 percent effective in preventing traumatic brain injury in the event of a motorcycle accident. Despite these facts, the state of Colorado does not require riders 18 years or older to wear a helmet when riding, one of only a handful of states that does not have a mandatory helmet law. Every rider in Colorado should wear a helmet – it just may save your life. Riders should also wear other protective gear, including leather jackets, chaps, gloves, eye protection, and boots.
Motorcycle riders should also be responsible when they are on the road. Always follow all the rules of the road, including obeying traffic signs and traffic lights. Bikers should always use their turn signals to alert other drivers what you are doing. Make sure to keep a reasonable distance from other vehicles, which is critical in the event the vehicle stops suddenly. 
Contact a Denver CO Motorcycle Accident Lawyer Today
The most common types of injuries from motorcycle accidents include brain injuries, spinal cord injuries, broken bones, and facial injuries. Depending on the severity of the injuries, a motorcycle accident victim may have expensive medical bills to deal with, as well as financial issues due to not being unable to work because of those injuries. Victims in these overwhelming circumstances often wonder who is the best motorcycle accident lawyer Denver CO victims trust?
If you would like to discuss your motorcycle accident case with a proven Denver CO motorcycle accident lawyer, contact The Law Office of Richard Banta, P.C. today. Call our office to schedule a free and confidential case evaluation and find out how our legal team can help ensure your rights are protected and you get the financial compensation you deserve.