Brain Injury Lawyer Denver, CO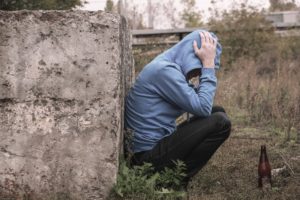 If you have suffered a head injury as a result of someone else's actions (or inactions), it's important that you speak with an experienced brain injury lawyer Denver, CO residents trust. You may be understandably hesitant to speak with a lawyer right now, as you're likely trying to focus on your recovery. However, it's particularly critical that brain injury patients seek legal advice as soon as they can in the wake of an accident. Here are just a few of the reasons why scheduling a confidential, risk-free, no-obligation consultation with the Colorado legal team at Richard Banta, P.C. is an investment worth making at this challenging time.
Why Should I Speak with a Lawyer if I've Suffered a Brain Injury?
Arguably, the most important reason that you, as a brain injury victim, should speak with a Denver, CO brain injury lawyer in the aftermath of your accident is that exploring your legal options with the help of a professional will allow you to make an informed decision about those options. Speaking with an attorney doesn't obligate you to take legal action or even to file an insurance claim. Scheduling a case evaluation is a risk-free process that allows you to understand what you can potentially expect from filing legal action and/or filing an insurance claim. Once you understand the potential benefits and drawbacks of each of your options, you can decide which option best suits your family's needs. In short, speaking with an attorney will allow you to avoid asking, "What if?" well into the future.
Secondarily, it's important to speak with an attorney because head trauma tends to result in a long recovery process. Even if you won't be navigating symptoms for the remainder of your life, your recovery is likely to cost you money and time. If you choose to file insurance claims (with your own provider(s) and/or insurance carriers for the party/parties that harmed you) and/or choose to take legal action against those responsible for your injury, you can potentially get your medical expenses, lost wages, pain and suffering, etc. covered. It's bad enough to suffer an injury due to another's negligence, recklessness, or intentional behavior. Being saddled with the costs of your recovery is a burden you'll likely want to avoid.
Finally, another significant reason to speak with an attorney in the wake of your accident is that we can handle the legal "heavy lifting" on your behalf. We can negotiate with insurance carriers and/or take steps to file legal action so that you don't have to undertake these time-intensive, emotionally-sensitive actions on your own.
Legal Assistance Is Available
As a brain injury victim, you're navigating enough challenges on your own right now, simply by trying to recover. You don't have to weather the ups and downs of insurance negotiations and/or legal action as well. Contact our firm's experienced Denver, CO brain injury lawyer today to explore your options in a supportive, focused, knowledgeable environment; we look forward to speaking with you.