Brain Injury Lawyer Denver, CO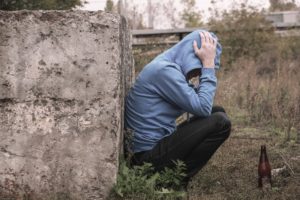 If you have suffered a head injury as a result of someone else's actions (or inactions), it's important that you speak with an experienced brain injury lawyer Denver, CO residents trust. You may be understandably hesitant to speak with a lawyer right now, as you're likely trying to focus on your recovery. However, it's particularly critical that brain injury patients seek legal advice as soon as they can in the wake of an accident. Here are just a few of the reasons why scheduling a confidential, risk-free, no-obligation consultation with the Colorado legal team at Richard Banta, P.C. is an investment worth making at this challenging time.
Why Should I Speak with a Lawyer if I've Suffered a Brain Injury?
Arguably, the most important reason that you, as a brain injury victim, should speak with a Denver, CO brain injury lawyer in the aftermath of your accident is that exploring your legal options with the help of a professional will allow you to make an informed decision about those options. Speaking with an attorney doesn't obligate you to take legal action or even to file an insurance claim. Scheduling a case evaluation is a risk-free process that allows you to understand what you can potentially expect from filing legal action and/or filing an insurance claim. Once you understand the potential benefits and drawbacks of each of your options, you can decide which option best suits your family's needs. In short, speaking with an attorney will allow you to avoid asking, "What if?" well into the future.
Secondarily, it's important to speak with an attorney because head trauma tends to result in a long recovery process. Even if you won't be navigating symptoms for the remainder of your life, your recovery is likely to cost you money and time. If you choose to file insurance claims (with your own provider(s) and/or insurance carriers for the party/parties that harmed you) and/or choose to take legal action against those responsible for your injury, you can potentially get your medical expenses, lost wages, pain and suffering, etc. covered. It's bad enough to suffer an injury due to another's negligence, recklessness, or intentional behavior. Being saddled with the costs of your recovery is a burden you'll likely want to avoid.
Finally, another significant reason to speak with an attorney in the wake of your accident is that we can handle the legal "heavy lifting" on your behalf. We can negotiate with insurance carriers and/or take steps to file legal action so that you don't have to undertake these time-intensive, emotionally-sensitive actions on your own.
Legal Assistance Is Available
As a brain injury victim, you're navigating enough challenges on your own right now, simply by trying to recover. You don't have to weather the ups and downs of insurance negotiations and/or legal action as well. Contact our firm's experienced Denver, CO brain injury lawyer today to explore your options in a supportive, focused, knowledgeable environment; we look forward to speaking with you.
Common Causes of Brain Injuries
Brain injuries often result during car accidents when the head slams against a part of the interior of a vehicle. Injuries can also happen when the head jostled inside the skull during a sudden movement caused by the force of impact.
Other causes of brain injuries include slip and fall accidents, physical assault, workplace accidents, and motorcycle collisions.
Common Symptoms of Brain Injuries
Brain injuries range from mild to severe and can present a wide range of symptoms. If your injury is fairly mild, you may experience headaches, fatigue, nausea, difficulty sleeping, dizziness, and temporary confusion. On the other hand, if your brain injury is more severe, you may experience amnesia, severe headaches, convulsions, vomiting, lack of coordination, numbness in your limbs, and even coma.
Types of Damages Available in Brain Injury Cases
If you sustained a brain injury during an accident caused by someone else, you may be entitled to compensation. The damages you receive will reflect how the injury has impacted your health and financial future. Here are the types of damages your brain injury lawyer in Denver, CO may help you recover:
Medical Expenses:

Treating brain injuries isn't cheap. From surgeries to rehabilitation, you could be looking at hundreds of thousands of dollars in medical bills. If you have a severe brain injury, you may need medical care for the rest of your life.
Lost Wages:

Suffering a brain injury could cause you to miss a lot of work. A brain injury lawyer in Denver, CO can help you recover your lost wages.
Loss of Earning Capacities:

If your brain injury is severe enough, you may never be able to work again. If this is the case, the amount you would have made without an injury will be pursued.
Pain and Suffering:

Brain injuries can result in physical and emotional problems that may affect you for the rest of your life. That is why you may be able to pursue pain and suffering damages.
Loss of Enjoyment:

If you suffered a serious brain injury, you may never be able to enjoy the activities you once loved. You may be eligible for compensation for that.
Wrongful Death:

Unfortunately, brain injuries can sometimes be fatal. In cases like these, the surviving family members can pursue financial damages that resulted from their loved one's death, like funeral and burial expenses.
Do I Have Grounds to File a Claim?
Each year millions of people will suffer a brain injury. Many of these injuries are an accident. In other words, what happened was unavoidable. Some are the result of negligence on the part of another person. When this is true, you may have grounds to pursue a case. The only way you can truly know is by calling a brain injury lawyer in Denver, Colorado. 
Filing a Claim for a Brain Injury
In general if someone else acted carelessly or recklessly and caused you harm, such as a brain injury, you may be able to file a claim for legal compensation. The key factor will be that their actions caused your injuries. Sometimes this is easy to prove, and in other cases it will be more challenging. 
Were You Harmed By Another Person?
In the event you were harmed by negligence, their insurance company does not automatically have to compensate you. It will be up to you to take legal action. This begins with contacting a Denver, CO brain injury lawyer. 
A lawyer will listen to your case and, if you have one and agree to work with the firm, he or she will begin an investigation. It is prudent that actual harm has taken place because of the actions, or lack of, of the alleged negligent party. 
Once a lawyer can demonstrate tangible harm, it will be more likely for him or her to recover economic and non-economic damages, such as pain and suffering. 
Were You Owed a Duty of Care?
Even if you are able to show that you were harmed, you will also need to prove that you were owed a duty of care. This means the alleged negligent party owed you a duty, or should have acted in a certain way, but failed to do so. Because of this failure, you were hurt. 
For example, a premise should have known that the liquid spilled on the floor needed to be cleaned up. This was their duty. When they failed to do so, and you suffered a brain injury in a slip and fall, they could be found negligent. There are many different kinds of duties. Some arise from the law, others are related to a custom or contract. It is important to review these duties with a brain injury lawyer in Denver, CO. 
Winning a Claim
Apart from showing you were injured because the alleged party owed you a duty of care, but failed to adhere to it, you may need to also show that the offenders' breach of duty caused your injury, and you suffered losses because of the injuries. Broadly speaking, these things are the core foundation to winning any brain injury claim. Depending on the circumstances of your case, you may need to provide additional elements. 
What If I Am Partially to Blame?
If you are partially to blame for your brain injury, a lawyer will need to determine what percentage you are responsible for. Colorado is a comparative fault state. This means if you are declared to be 50% or more at fault, you may be unable to recover compensation. You should absolutely consult with a Denver, CO brain injury lawyer if you believe you could be accused of comparative negligence. Call Richard Banta, P.C. today for a consultation.