DUI lawyer Denver CO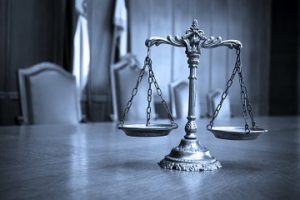 DUI cases are complex. During a DUI arrest several things can happen that could assist you to invalidate the charges or get the charges reduced.
Results of an alcohol breath test are often inaccurate and therefore can be invalid in your case.
It is important to work with a dedicated and experienced DUI lawyer Denver CO trusts to ensure you the best possible outcome. The Law Office of Richard J Banta, P.C. wants to hear your case and see how we can help you.
What makes breath test results invalid?
A lot of factors can affect the validity of a DUI breath test. Some of these include:
Improperly maintained equipment

Mishandling of samples

Improper operation of equipment

Medical issues that could affect results
Unlike a blood sample which could be saved, your breath cannot. The only thing left after a breath test is the machine readout. There is no way to go back and double-check results or accuracy.
Regulations require these machines to be re-calibrated and certified routinely. A skilled DUI lawyer from our Denver firm will be able to call into question the exact machine used in your case. If it missed routine maintenance it's possible your charges could get thrown out.
A Denver DUI lawyer has seen that sometimes medical conditions or medication can trigger false positives on a breath test or cause higher results. Diabetes and GERD (gastroesophageal reflux disease) are two medical conditions that can influence the results of your breath test. Asthma inhalers, cough and cold medicines are examples of medications that could affect the results of your breath test.
Was the breathalyzer administered during an unlawful search?
When an officer pulls a driver over for DUI he or she must have reasonable suspicion and probable cause. The officer must first have reasonable suspicion to pull you over and you should work with a skilled Denver-based DUI lawyer if you feel there was not reasonable suspicion or probable cause. This could be driving erratically or breaking a traffic law.
Once you are pulled over, he or she must witness evidence that you were intoxicated. This probable cause could include slurred speech, bloodshot or water eyes.
Absent these things, an officer may have violated search and seizure laws. If they administered a breathalyzer despite not having reasonable suspicion or probable cause, then the results of the breath test may be thrown out.
How will an lawyer help me?
As you can see here, it is possible to get the results of a breathalyzer test discredited, which would likely dismiss the DUI charges against you.
Penalties for DUI are severe.  You may be sentenced to prison, be ordered to complete community service, or lose your license. You will likely pay high monetary fines, and walk away with a criminal record that impact your job options.
Working with a knowledgeable lawyer is the best thing you can do if you've been charged with DUI.
The Law Office of Richard J Banta, P.C. has helped many drivers get their lives back on track after a DUI arrest. Don't let these charges derail your life. Contact the DUI lawyer Denver, CO calls first and let us take on this fight for you.