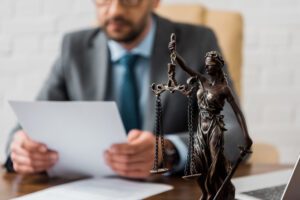 If your doctor failed to order a necessary colonoscopy, you should get in touch with a colonoscopy misdiagnosis lawyer Denver, CO residents trust. Although getting diagnosed with a serious illness is always devastating, finding out that your doctor didn't perform a timely test beforehand can make things worse. An experienced lawyer can help you file a timely lawsuit and stand up for your legal rights.
What Is Colon Cancer?
Colon cancer begins in the large intestine and is one of the most common cancers among men and women. Signs of this condition include rectal bleeding, persistent stomach cramps, fatigue and unexplained weight loss.
Although doctors don't know the exact cause of colon cancer, certain risk factors can increase your chance of getting a diagnosis. Advanced age, a family history of colon cancer, obesity, tobacco and alcohol use, a high-fat diet and inflammatory intestinal conditions can all increase your risk of this disease.
Why Are Colonoscopies Important?
The most effective way to detect colon cancer is to perform a colonoscopy. It's recommended for people to begin having colon screenings when they reach 50. Those who have a higher risk of developing the condition should think about getting a screening even sooner.
During the test, a doctor uses a long tube attached to a video camera to view the colon and rectum. If your doctor detects abnormalities, he or she may take tissue samples.
As a colonoscopy misdiagnosis lawyer in Denver, CO can confirm, the earlier colon cancer is found, the easier it is to treat. If a doctor doesn't order a timely colonoscopy, the disease can progress and become more difficult to treat.
When Can You Hold a Doctor Responsible?
Doctors are expected to conduct colonoscopies when patients have risk factors for colon cancer or are showing signs of the disease. For instance, if you're over 50 and people in your family have had colon cancer, your doctor should definitely order a colonoscopy. If your doctor fails to do that and you get diagnosed with colon cancer, he or she may have committed medical malpractice.
If you believe that your doctor negligently, you should consult a medical malpractice lawyer in Denver, CO as soon as possible. He or she will investigate your case and protect your legal rights. Your lawyer will help you gather the necessary evidence to prove your case.
Schedule a consultation with a colonoscopy misdiagnosis lawyer in Denver, CO today.