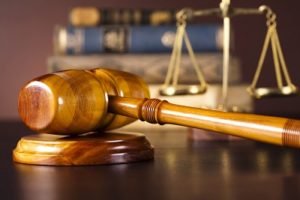 Landing in legal hot water is almost never something anyone sets out to do. However, there may come a time when you find yourself arrested on criminal charges and anxious about what comes next. After the Miranda Warning is read, you decide that your best course of action is to hire an aggressive, capable, experienced Denver, Colorado criminal law lawyer. The only problem is, you don't know how to go about deciding who to hire or what makes a good lawyer in the first place. In times like these, it might help to review these four tips on how to choose the Denver, CO criminal law lawyer who will best represent you and your interests.
Experience Matters 
Criminal law is a specialty that not all attorneys are equipped to handle. Between understanding police procedures to building defense strategies that best helps their clients, a Denver, CO criminal lawyer must stay sharp and have a keen mind. When you decide to make an appointment to consult with one, pay close attention to experience and don't be afraid to ask questions. Even at attorney with experience may not have spent much time in court. Since appearing before a judge and jury is always a possibility in criminal law, you want someone who has a verifiable track record.
Ask About the Rest of the Team 
Lawyers usually don't work alone. When considering an attorney, you should also be mindful of the size of the support staff. If a lawyer tells you about the 35 cases they have going on, but you only see one support person, you may want to reconsider. While solo practitioners can make excellent legal representatives, their caseload should reflect their smaller affiliation. Thus, you must ask about support staff, like other attorneys, paralegals and secretaries who may do work on your case.
Trust Your Instincts 
Sometimes you get a feeling about someone. You can be sitting in front of the most highly recommended attorney, but not feel like they are a good fit for you. Don't allow anyone to intimidate you into choosing someone when your instincts are telling you something contrary. A reasonable attorney will understand that not every client is going to respond to their particular approach.
The Most Expensive Option Is Not Always Best 
You may have taken a public defender when you were first arrested. This person may have done an adequate job, and you may feel comfortable around them. However, people around you keep saying that a free attorney can't be as good as an attorney who isn't swamped with public defense cases. Remember, this is your life, and the stakes are high. When in doubt, choose whichever Denver, CO criminal law lawyer strikes you as capable, available, and willing to fight for you. 
Choosing a criminal justice lawyer is a personal choice and one that you should make after careful consideration. Please consider connecting with the team at Richard Banta, P.C. to learn about all our firm has to offer.