Criminal Lawyer Denver CO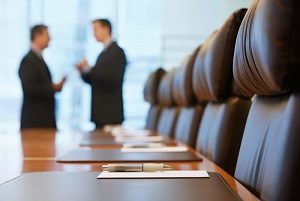 A criminal lawyer Denver CO relies upon will tell you that being charged criminally in Colorado is a very serious matter. You could end up paying fines and even losing your freedom for days, months or years. Just being charged with a crime does not automatically mean you're guilty; sometimes the police get it wrong, despite their best efforts. Even if you did make a mistake, you don't deserve the maximum punishment allowed by law. It's important to have an experienced criminal lawyer Denver CO residents can trust at your side so your rights are protected throughout your case. Check out the following criminal charges in Colorado to get an idea of what you might be facing if you've been charged with a crime in the state.
PETTY OFFENSES
Petty offenses are considered the least serious of criminal charges, and Class 1 examples might include things such as gambling and disturbing the public peace, while Class 2 could be littering or selling alcohol to minors. Class 1 fines can go up to $500 dollars and jail sentences are six months or less. With Class 2 offenses, the fines and jail time vary depending on the charge, but jail time can go up to one year.
MISDEMEANORS
More serious than petty offenses, misdemeanors come in three classes. Class 1 is the most serious and can include unlawful sexual contact and third-degree assault. Jail time ranges from 6 to 18 months and fines start at $500 and can go as high as $5,000. Class 2 misdemeanors, such as theft of property worth less than $500 but more than $100 and selling drug paraphernalia, carry jail sentences from 3 months to a year and fines between $250 and $1,000. Fines between $50 and $750 and jail time of up to six months are the possible penalties for a Class 3 misdemeanor, which can include theft of property worth less than $100 and prostitution.
FELONIES
Felonies are very serious crimes in Colorado – ask any criminal lawyer Denver CO trusts. Jail times can be long and fines can be high, and people with felonies on their records often experience employment difficulties.
For a Class 1 felony, which is reserved for crimes such as murder and sexual assault, the prison sentence could be for life.
A Class 2 felony charge includes sexual assault and a second conviction for selling certain types of drugs. Class 2 felony penalties include eight to 24 years in jail and fines going from $5,000 all the way up to $1,000,000.
First-degree burglary and vehicular homicide are instances of a Class 3 felony, which have fines of up to $750,000 and jail sentences of four to 12 years.
Crimes such as manslaughter and robbery constitute Class 4 felonies and carry jail sentences from two to six years and fines from $2,000 to $500,000.
Stalking, menacing and not registering as a sex offender are all examples of Class 5 felonies, which carry prison sentences of one to three years and fines ranging from $1,000 to $100,000.
The least serious felony type is a Class 6, such as possession of two grams or less of methamphetamine. These charges carry jail time of one year to 18 months and fines of $1,000 to $100,000.
No matter what type of crime you've been charged with, there's always the possibility of a fine and jail time in Colorado, and having a conviction on your record can make life more difficult for you in the future. Speak to a skilled criminal lawyer Denver CO residents rely upon so you don't have to go through this process alone. With so much on the line, it's important to have experienced legal help on your side so your rights are protected and you have a chance to get the best possible outcome for your case. While court-appointed lawyers do their best, they are often overburdened with cases and will not be able to give yours the time and attention it deserves.
Benefits of Hiring a Criminal Lawyer
If you've been charged with a crime, it may be in your best interest to talk to a criminal lawyer Denver CO trusts. Being in trouble with the law is a serious matter and can result in many consequences. A skilled lawyer on your side may help you get through the process. Let's take a look at some of the benefits hiring a lawyer to help you with your case:
Reduced Penalties: One of the most important reasons to hire a criminal lawyer in Denver CO is to reduce the risk of harsh penalties, such as jail time. Your lawyer may look for potential holes in your case and point them out to the prosecution. The prosecuting attorney assigned to your case may be more willing to reduce or dismiss your charges.
Relationships With Court Personnel: A criminal lawyer Denver CO respects who has worked in the court system for a while has likely developed relationships with prosecutors and other court personnel. If he has good relationships with the people involved in your case, he may better understand how the court operates and tends to rule in similar cases.
Protection from the Police: When you are charged with a crime, it's likely that the police will want to ask you questions. Police are trained to ask defendants certain questions to get more information about your case. If you aren't prepared for these questions, you could accidentally incriminate yourself. With a criminal lawyer Denver CO relies on by your side, you can feel confident that you're answering questions without incriminating yourself or undermining your own case.
Objectivity: If you are dealing with a criminal charge, you may feel many different emotions, like anger, fear, and sadness. Experiencing these emotions can cause you to think irrationally and make hasty decisions. For example, you may want to take an unfavorable plea bargain to get things over with. A Denver criminal lawyer is there to offer objectivity and prevent you from making decisions that you may later regret.
Familiarity With Your Case: A criminal lawyer who has handled cases similar to yours in the past possesses deep knowledge about the crime you are charged with. He should be aware of all the possible legal defenses and what it takes to beat the charge.
Support System: If you feel like there is nobody on your side, you can turn to your criminal lawyer Denver CO depends on. Your lawyer may also recommend counselors or other medical professionals who can help you cope with a serious criminal charge.
Save Money: Hiring a criminal lawyer Denver CO offers might seem like a big expense, but it may save you more money in the long run. For example, if your lawyer gets your charge dismissed, it might save you from paying hundreds or thousands of dollars in fines.
WHAT WE DO
At the Law Office of Richard J. Banta, P.C., a criminal lawyer Denver CO can turn to will work with you to mount your defense and help you weigh all your options. Throughout your case, we will be available to answer your questions and keep you informed. You'll never be left in the dark, and we will listen to your concerns and your decisions. Contact us about your case today by calling 303-331-3415.