Denver Criminal Defense Law Firm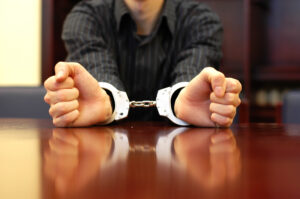 If you have been accused or charged with a crime, or are under investigation, a Denver criminal defense law firm should be consulted. As leading criminal lawyers, we understand how vital it is to have your rights and interests protected. Any criminal charge should never be taken lightly. Do not delay in consulting a criminal lawyer Denver, CO respects. 
Why Choose The Law Office of Richard J. Banta, P.C.
We take on difficult cases

We don't cherry pick cases

We love cases that require dedication and skill

We welcome challenges

We have great results

We prepare cases as if they are going to trial

We offer relentless dedication
When you choose The Law Office of Richard J. Banta, P.C. to represent you, please know that you are not just hiring a Denver criminal defense law firm. Rather, you are hiring a team that workers together to provide you with the best possible chances of winning. 
A criminal conviction can result in consequences that can last for the rest of your life. Colorado law gives a range of penalties for every felony or misdemeanor offense. These penalties can include a maximum, and sometimes a minimum, period of time of incarceration, as well as fines, court costs, and more. Statutory penalties are not the only applicable consequence. In addition to these outcomes, you may:
Lose your driver's license

Lose your right to own a gun

Lose a professional license

Struggle to find an apartment, condo, or house that will rent to you

Lose your right to certain bank loans

Lose your right to apply to certain schools/ programs

Struggle to find work
If you are sentenced to jail or prison, your employer does not legally have to hold your position or job. Even if you don't face incarceration, your employer may be able to fire you just because you have been arrested. As you might see, the consequences of a criminal conviction are very dire. If you are not ready for these potential outcomes, you should hire a Denver criminal defense law firm.
We've handled thousands of cases in the state. We know many of the prosecutors, court personnel, judges, and other relevant parties, along with their preferences. Our knowledge of the court system has the possibility of making a big difference in the outcome of your case. For example, a good lawyer should know what to expect from a judge. In other words, while one judge might be more apt to grant bail on a domestic violence case, another judge in the same court may have zero tolerance for domestic violence. This is the kind of knowledge that could make a difference between being able to go home or remain in jail. 
We are proud to be a recognized criminal defense law firm in Denver. Please know that when you call our firm, we will listen without judgement, regardless of the charges against you. Call The Law Office of Richard J. Banta, P.C. for a case review and consultation now.