Auto Accident Lawyer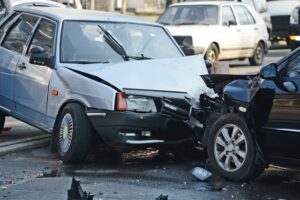 Navigating any kind of personal injury case can be daunting and a confusing task. When you are trying to do so on your own without any kind of legal support, you can run into more issues and risk further complicating your case. Rely on a trusted and qualified lawyer to offer their legal counsel so that you can boost your chances of success. Here are some things that you should do as well as not do to end your case with the outcome that you want. 
Receive Prompt Medical Attention
It is critical that you get medical attention right away after getting into an accident. If you are approached by first responders, do not refuse medical treatment. If you do, your injuries and condition can worsen, which can increase your medical expenses. In addition, you can have a tough time defending yourself when you file your personal injury claim because your decision to refuse medical attention will be under scrutiny.  
Preserve All Evidence
Keep all of the evidence that you can, such as photos of the scene, videos, medical records, the police accident report, and other evidence that you have. The more evidence you can include, the stronger your claim will be. You can depend on the personal injury lawyer to do the work of evaluating your body of evidence thoroughly and piece together your case argument. 
Do Not Exaggerate Your Statements
Many people feel compelled to add a few words or statements to exaggerate their statement when they report the accident. However, you should not do this as it can get you into more trouble. Deliberately giving inaccurate statements to give more money is illegal, and you can face serious consequences. Your claim can get thrown out and you could be charged with fraud, as a trusted car accident attorney like one at Glotzer & Leib, LLP can explain. You must give a truthful account of what happened. If you are having trouble remembering exact details, only include facts about what you can remember about how the accident occurred. 
Do Not Accept Blame 
Never accept blame if another person is trying to say you were the one who caused the accident. Even if you believe that you have contributed to the accident in some way or form, you should not express it in front of anyone except your lawyer. You can just provide your account of the accident or simply not say anything at all in response if someone is blaming you.  
Do Not Accept The First Offer
A common mistake that many accident victims make is accept the first settlement offer given to them. There is a strong chance that the first offer given by the insurance company is far lower than the amount you should actually get and are entitled to recover. Go to a lawyer to have them evaluate any offer that you are approached with. 
Seek Legal Help Immediately 
Waiting too long to seek legal help can set you back and as a result, it can take a longer time to resolve your case. Set up a consultation with a trusted personal injury lawyer right away so that you can receive immediate legal services.