Drowning Lawyer Denver, CO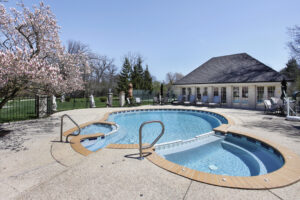 If your loved one drowned, you should get in touch with a drowning lawyer Denver, CO residents trust. If the drowning was due to someone else's negligence, your family may be entitled to compensation. A lawyer can help you file a timely lawsuit and protect your legal rights.
Common Causes of Drowning
Drowning can happen in a variety of places, from hotels to recreational centers, and may be due to negligence. Here are some of the most common causes of drowning:
Inattentive Lifeguard:

Lifeguards are responsible for keeping swimmers safe and must be alert at all times. If they get distracted and take their eyes off the swimmers, drownings can happen. If a lifeguard is inattentive and someone drowns, the lifeguard and the property owner may be held liable.
Defective Filters:

If the filters at the bottom of a pool are not working properly, they can suck swimmers underwater and cause them to drown. In this situation, the manufacturer of the filter would be held legally responsible.

Failure to Install Fences:

Homeowners who have pools in their yard are required to install some kind of fence around it. This is to keep kids from wandering in and possibly drowning in the pool. If they fail to do this and someone drowns, they may be liable.
Evidence You Need in a Drowning Case
In order to hold another person legally responsible for your loved one's drowning, you need sufficient proof. That's why you should have an experienced drowning lawyer in Denver, CO on your side. He or she can help you gather the evidence you need to prove your case. Some examples of evidence you may use include:
Police reports

Interviews with witnesses

Photos where the drowning occurred

Documentation of drowning accidents that occurred at the location previously
Consulting a Lawyer
If your loved one suffered a drowning death, it is time to discuss your case with a wrongful death lawyer in Denver, CO. Although nothing can make up for the death of your family member, filing a lawsuit against the negligent party can relieve the financial burden. The settlement can help pay for medical bills, funeral and burial costs and other damages associated with the death. An experienced lawyer can help you file a lawsuit in a timely manner and improve your chances of receiving fair compensation.
Schedule a consultation with a drowning lawyer in Denver, CO, call at The Law Office Of Richard J. Banta, P.C.today.