A Criminal Lawyer Denver CO Trusts Explains Elements of Criminal Negligence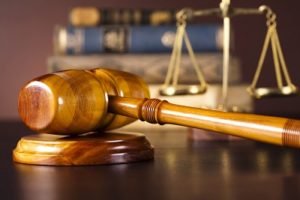 When a person fails to care in order to avoid harming another individual, they may be charged with criminal negligence. One of the elements that must be present to bring forward this charge is that the person must have been aware that their action or behavior could possibly lead to the injury or death of a victim or victims.
If you have been charged with criminal negligence, contact a
Denver CO criminal lawyer
from the Law Office of Richard J Banta, P.C. today. We aggressively advocate for our clients, protecting their rights, and ensuring they receive the best possible outcome based on the circumstances of their case.
Is It Reckless or Intentional Conduct?
The majority of crimes have intentional conduct. For example, if a person stabs another person, they intended to harm that victim. This will likely lead to some type of criminal charges. If the person pulls the knife on the victim but does not stab them, it is still considered a crime. This is because there is still a risk of causing harm or death to the victim even if the person did not intend to actually stab them. In these situations, the actions of the person with the knife could be legally considered reckless. The person knows this is risky behavior but they choose to pull the knife anyway.
Is It Negligence or Intentional Conduct
Negligence is usually used in civil cases, such as in personal injury or wrongful death lawsuits. However, it can be used in criminal cases, too. A criminal court separates actions into two categories, reckless or negligent. Recklessness means the person knew what they were doing was wrong but did it anyway. Negligence means that they should have known that their actions were wrong. For example, a person who was texting and driving but then hit another vehicle causing serious injury could be charged with criminal negligence as opposed to criminal recklessness.
What Is the Reasonable Person Standard?
One of the most important elements of a criminal negligence case is the reasonable person standard. This means that the person who has been charged acted in such a way that a reasonable person would not have acted in. For example, a reasonable person would not get behind the wheel of a vehicle if they have been drinking alcohol. A reasonable person knows that doing so creates a dangerous situation for everyone around them on the road. A person who is driving drunk and causes a crash that injures or kills a victim can be charged with criminal negligence because they should have known what they were doing could result in a crash.
There are defenses against criminal negligence charges, including the individual's mental state at the time of the act or whether or not precautions were taken to avoid the negligence.
Contact a Criminal Lawyer Denver CO Clients Recommend Today
The legal team from
Law Office of Richard J Banta, P.C.
is ready to take your case and advocate for you against an overzealous prosecutor and other law enforcement officials. Call us today to set a free and confidential consultation with one of our skilled and dedicated criminal lawyers.