Car Accident Lawyer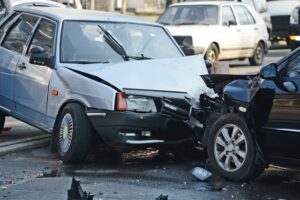 When your life is suddenly changed after a serious car accident, it may be worth taking legal action so that you can receive fair and full compensation. To make sure that you have the information you need to file a claim right away, you need to be aware of what steps to take immediately after a crash. However, doing the wrong things can also put you in legal trouble and cause issues early on in the claims process. Remember these important mistakes to avoid in case you are involved in an accident on the road. 
Providing Too Many Details
While you do want to explain what you can remember about how the accident occurred, you want to stick to the facts. When you are providing your statement to the officer at the scene, only relay the basic information. Do not exaggerate any statements or add too many details. These statements may end up damaging your argument. Lying is also a criminal offense so you could face severe penalties and consequences. 
Not Receiving Medical Attention
As a car accident lawyer like one from Burton Law Firm, PLLC knows well, a common, crucial mistake that car accident victims make is denying medical treatment. Many accident victims wrongly believe that they do not need medical attention because they are ok. However, there are multiple reasons why it is important to see a doctor. Not only will they assess you for any apparent or hidden injuries you may have, but a medical report is a strong piece of evidence that can be used in your argument.
Expressing Guilt or Fault
The moments after an accident can feel chaotic. You may even be wondering if you had any contributing role in the accident. No matter what you're feeling, it is imperative that you do not express any kind of statement that may allude to your guilt. Prematurely accepting blame before all the facts have been collected will do nothing to support your case. Anything you say may be used against you. If you do have partial blame, the findings will be reported in the police report. If you are concerned about possibly being partially at fault, only express your concern to your lawyer.
Taking the right course of action after an accident protects you and saves you a lot of trouble. If you need legal help to file a personal injury claim, contact a reputable car accident lawyer now.