Facial Paralysis Birth Injury Lawyer in Denver, CO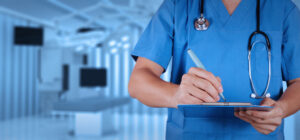 They inform expectant mothers about childbirth injuries, such as cerebral palsy, brain injuries, vacuum extraction injuries and much more. But another type of birth injury that mothers' may not be aware of, is facial paralysis in infants. 
If your child experiences facial paralysis at birth, you should reach out to a birth injury lawyer Denver, CO, to see if you have a case. 
Signs of Facial Paralysis
While birth injuries are rare, they can be devastating. Injuries to a child at birth can definitely ruin the excitement of welcoming your child into this world. At no fault of your own, your new child may suddenly have a lifetime injury or disability. 
Some signs of facial paralysis, which is when a child cannot control their facial muscles, have many symptoms, but here are a few:
Their eyelids do not close all the way, or at all.

Their lower face is not even when they are crying.

Their mouth does not move down on the same side as the other when they cry.

No movement on one entire side of their face.
If your child is exhibiting these symptoms, they may not have facial paralysis, but it's a good idea to go and see a doctor to be certain.
What Causes Facial Paralysis During Childbirth
Facial paralysis has many causes, however one of the most common causes that often puts fault directly on the physician in charge of your delivery, is using forceps with too much force or otherwise using forceps incorrectly. This can cause a child to develop nerve damage. Oftentimes forceps are used to speed up delivery, however this is not the only cause of facial paralysis in infants. 
There are other complications during childbirth that may be outside of your physician's control. Some of these are things such as long labor and large babies. Other complications can happen when anesthesia or other drugs are used incorrectly by medical professionals during labor and delivery, and these medications can cause an adverse reaction in your child. 
Infants who lose the ability to control the muscles of their face may be left with permanent paralysis. This can be a permanent, lifelong injury. However, it can diminish over time. No matter how long your child's facial paralysis lasts, it's going to have a terrible effect on your family. 
A joyous occasion will be tainted with the tragedy of learning that your child has facial paralysis, and may develop other issues because of their paralysis. 
If you feel that your family has a case, reach out to a facial paralysis birth injury lawyer Denver, CO such as Richard J Banta, P.C. who can use his experience to help your family decide if there's a case. If the law firm of Richard J Banta, P.C. finds that there is a case, his experience will serve your family well in receiving the correct compensation for your child's injury.