Family Lawyer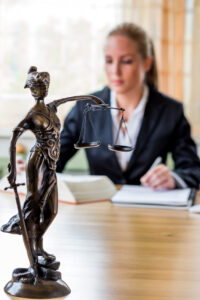 You may be going through a difficult divorce or have a disagreement with your ex-spouse over custody of your children. It may be that you need legal help to get the situation resolved and get back to living your life. In these situations, a family lawyer can provide you with the expertise necessary to navigate this sensitive issue and come out on top.
A family lawyer from The Law Office of Daniel J. Wright is someone who specializes in the legal area of family law. This includes areas such as divorce, spousal support, child custody, and visitation rights. Family law attorneys are highly trained professionals with years of experience in dealing with these types of cases. They know what questions to ask and how to frame them so that they get the most information possible out of their clients.
Here are some of the ways that a good family lawyer can help you:
Prepare You For The Process of Divorce
Divorce is often a long, drawn-out, and frustrating process, especially if one or both parties aren't willing to negotiate. Having someone on your side who can guide you through this process will give you confidence and peace of mind during a stressful time.
Negotiate On Your Behalf
It's usually better to avoid going to court if possible. Even if your case does go to trial, negotiations still take place beforehand. Your family lawyer will use their experience and knowledge of the law to help you reach a fair settlement in your case.
The family lawyer is definitely a key component to winning your case in court when going through a divorce or custody dispute. However, it's very important that you are honest with the family lawyer in order to build a relationship between both parties. It's also important to listen to what they have to say and follow their advice. If your family lawyer is worth the money that you're paying them, they will give you very specific instructions on what to do and say in court. 
Represent You In Court
Sometimes there's no way around going to court, especially if negotiations break down and your former spouse has hired an attorney as well. An experienced legal professional can help make sure you present the best possible case for yourself in court and work to get you the best outcome for your situation.
When you hire a family lawyer from The Law Office of Daniel J. Wright, they will take care of all aspects of your case from start to finish. They will handle all paperwork, negotiate terms between parties, and represent you in court if necessary. They will also make sure that both parties are following the rules set forth by state law regarding child support, alimony payments, visitation rights, and custody agreements. If there are any financial issues involved, such as paying for college expenses or medical bills for a minor child, they can also help with those matters as well.
If you are going through a divorce, it is important that you consult a family lawyer. A family lawyer from The Law Office of Daniel J. Wright can be of help to you in more ways than one as they have the experience and guidance needed to make your life easier. Therefore, if you're going through a divorce and are confused about what you can do to win your case, consult a family lawyer immediately.