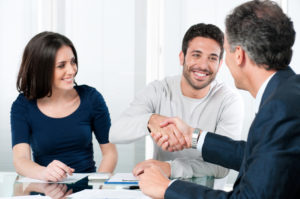 This is a question I am frequently asked by my clients. Unfortunately, there is no formula that will give you the answer.  The truth is that the value of a case is almost always determined by the specific facts of the case. An experienced personal injury attorney will evaluate many factors before determining the value of your injury claim. Below are the general areas that must be considered.
Who is at fault for the accident
The first question to answer is who is liable for the accident.  Was it 100% the other person's fault or do you also bear some responsibility? If you were partially at fault, this will usually reduce the value of your claim.
What are your Injuries
The second factor to consider is the extent of your injuries. Do you have any fractures or disc herniations? Do you have ligament tears? What kind of medical treatment did you get? Has surgery been recommended? Do you have permanent scars?  Your attorney must evaluate your need for future treatment and your prognosis. It is necessary to thoroughly review your medical records to get complete answers to these questions.
How much are your medical bills
A third factor to consider is the amount of your medical bills to date. Will there be future expenses? Many of my clients have serious injuries that will require significant medical treatment for years, and sometimes for the rest of their lives.  The amount of your past and future medical bills is a major factor in determining the value of your claim.
Do you have lost wages
A fourth factor to consider is whether you have missed any time from work as a result of your injuries. Will you miss time from work in the future? You are entitled to recover both past lost wages and future lost earnings in the event you cannot return to work for a longer period of time.
What is the value of your pain and suffering
One of the most important factors to consider is your pain and suffering. If you have a significant injury, you are entitled to recover these damages for what you have endured in the past and what you will endure in the future. Many factors must be evaluated in determining your pain and suffering damages. There is no "magical" answer that applies to every case. An experienced personal injury attorney will meet with you so he can fully understand the overall impact the injuries have had on your life.  After considering all of the above factors, the attorney should be able to give you an opinion as what your injury claim is worth.
Thanks to our friends from Jeff Murphy Law for their insight into personal injury claims.