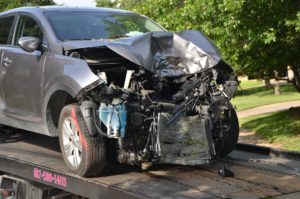 Seeing your Denver, Colorado MVA lawyer for the first time about a car accident claim you are pursuing can be a daunting experience, but it does not have to be. With proper preparation, you can feel confident in your first meeting and those thereafter. When preparing to meet with your legal team for this type of legal matter, there are a few things that you should have with you. This includes any medical documents that outline or address your injury, any police reports of accidents and personal information documents.
Medical Documents
If you were injured in a car accident that caused you to seek medical attention, having your doctor's notes and a record of the encounter can be an indispensable asset to your Denver CO MVA lawyer. You should also include any medical documents that show that you have had to receive ongoing care related to the accident or injury. This can help your case in a few ways, including showing that you took initiative in caring for your health after the injury and how it has affected your daily life and activities.
Police Report
If you were involved in a vehicle accident, there should be a police report and this report should be given to you MVA lawyer. Having an official account of the events from the police can help validate your case and give your Auto Accident lawyer Denver CO offers a clear picture of the situation that unfolded.
Personal Identification 
As with the first time visiting any formal business entity, you may need forms of personal identification. While these items may not always be necessary, it is a good idea to have them just in case they are needed at a later date. This can include your social security number, driver's license, vehicle registration, and insurance policy information. Having these documents readily available at each visit with your Denver CO MVA lawyer can reduce the number of times that you have to go to the lawyer's office.
Filing a car accident claim can be a long road with many obstacles in the way. However, your legal team is there to guide you through the entire process. Equipping them with the necessary information to do your case justice is an important first step in receiving the compensation that you need and deserve.
If you would like to schedule a free and confidential case evaluation with an MVA lawyer Denver CO clients recommend, call the Law Office of Richard J Banta, P.C. today.