Personal Injury Attorney Denver, CO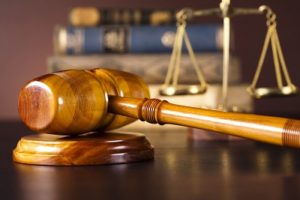 If you've been injured in an accident or someone else's reckless or intentional behavior has caused you injury, it's important to connect with an experienced personal injury attorney Denver, CO residents trust, and to do so as quickly as you can. Oftentimes, the difference between pursuing a rock-solid case and a strong case, or a strong case and a relatively weak case is acting quickly in the wake of an accident. The quicker that the experienced Colorado legal team at Richard J. Banta, P.C. can evaluate and begin working on your case, the quicker we can move to preserve your legal options and protect your rights as an injury victim.
Building a Strong Personal Injury Case
If you choose to file legal action against the party or parties who caused your injuries, you'll work with our firm's experienced Denver, CO personal injury attorney to prove these fundamental personal injury case elements:
The party that harmed you owed you a "duty of care" under the law
That party breached their duty of care to you
 The breach of that duty directly resulted in your injury
Say that you were injured when your car was struck by a vehicle operated by a drunk driver. That drunk driver owed you (and everyone else on the road) a duty to operate their vehicle safely. They breached that duty when they chose to operate their vehicle while they were intoxicated. If their intoxication partially or totally caused the accident that resulted in your injuries, all three fundamental elements of a personal injury case have been met in this scenario.
Personal injury law covers accidents and injuries of all kinds, provided that these criteria are met. Examples of personal injury case types that our firm has represented include:
Auto Accidents
Birth Injuries
Defective Product Claim
Dog Bites
 Premises Liability Cases
Wrongful Death
Additionally, our firm handles just about every type of negligence case you can imagine, from brain injuries sustained while kids are playing sports to slip and fall claims in shopping centers – if you've been injured due to someone else's negligence, recklessness, or intentional behavior, we can help.
Legal Assistance Is Available
If you haven't yet scheduled a case evaluation with our firm, please do so now. An initial consultation is a confidential, risk-free place to ask questions, clarify your options, and place yourself in a position to make informed decisions about your legal situation. We will always be straightforward with you when it comes to assessing the potential strengths, weaknesses, and overall compensation "value" of your case so that you can make the best decisions for you and your family. If you choose to pursue legal action and/or allow us to negotiate with insurance carriers on your behalf, we will treat your case with the focus, care, and determination that you deserve from your legal representation. Please schedule a free case evaluation with our firm's Denver, CO personal injury attorney today; we look forward to speaking with you.
Getting hurt in an accident can leave you in a state of shock. However, try not to let your emotions cloud your judgment and jeopardize your claim. Here are some common mistakes you should avoid making in your case.
Failing to Get Immediate Medical Care:

Even if you don't feel that bad after an accident, you should still get evaluated by a doctor right away. Some injuries, like whiplash, don't always show symptoms right away. If you wait too long to seek treatment, your injury could get worse. Additionally, if the defendant's insurance company finds out that you delayed medical care, they may argue that you aren't as injured as you claim to be.

Ignoring Your Doctor's Advice:

After your doctor evaluates your injuries, he or she will recommend the appropriate treatment plan. Whether your doctor suggests physical therapy or bed rest, it's important to follow his or her advice. If you don't, you could put your health in jeopardy and give the insurance company a reason to deny your claim.

Waiting Too Long to File a Claim:

In the state of Colorado, you have two years from the date of your injury to file a personal injury claim. Once that deadline has passed, you will no longer be eligible to receive compensation. That's why you should discuss your case with a personal injury attorney in Denver, CO as soon as possible.

Not Being Careful About What You Post on Social Media:

When you're in the middle of a personal injury lawsuit, you have to be especially cautious about what you post on your social media profiles. The defendant's insurance company may browse your social media accounts to find information to use against you. For example, if you're claiming that you sustained a back injury from a car accident and post photos of yourself at a party, it could jeopardize your case.

Accepting the Insurance Company's First Settlement Offer:

When the defendant's insurance company contacts you and offers you a settlement fairly quickly, it's tempting to accept it. Your medical bills are piling up and you just want to put everything behind you. However, the insurance company's first offer is rarely a favorable one. Be patient and allow your personal injury attorney in Denver, CO negotiate a better settlement.

Failing to Hire an Experienced Lawyer:

Personal injury lawsuits are very complex, so you don't want to handle your case on your own. It's important to enlist the help of a skilled personal injury attorney in Denver, CO as soon as possible. He or she can help you gather evidence, communicate with the insurance company, and improve your chances of getting a fair settlement.