Personal Injury Lawyer Denver, CO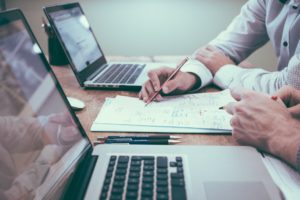 If you've been injured as a result of an accident, someone else's reckless choices, or someone's intentional behavior, it's important to schedule a free consultation with a personal injury lawyer Denver, CO residents trust. A consultation is a confidential, no-risk setting. It neither obligates you to work with our firm moving forward nor to file legal action. This meeting simply allows you to speak with a professional about your situation so that you can learn about your legal options, ask questions, and become more empowered to make informed decisions about how you'd like to proceed in the wake of your accident. Essentially, this process will allow you to avoid the regret that accompanies wondering, "What if?" in the event that you fail to explore your options and are saddled with paying all your accident-related expenses or agree to an insurance settlement that is far less than you deserve.
Preparing for Your Personal Injury Consultation
As you prepare to meet with our firm's experienced Denver, CO personal injury lawyer, you'll want to keep a few things in mind. First, it's helpful to bring along any documentation related to your situation. If you have discharge papers from the hospital, a copy of your police report, photos from the accident scene, contact information for witnesses, etc., please bring this information with you. Second, if you haven't yet done so, you're going to want to either write down or video record your memories leading up to the accident, during the accident, and immediately after the accident. Memories fade over time and both you and our firm may need to reference this account when preparing your case.
Legal Assistance Is Available
If you haven't yet scheduled a consultation with the experienced Colorado legal team at Richard J. Banta, P.C., please do so now. Remember, scheduling a free case evaluation doesn't obligate you to either file legal action or to work with our firm moving forward. All this process is designed to do is allow you to ask questions and clarify your options while speaking with an experienced legal professional. Once we learn the details of your situation, we'll be able to help you make informed decisions about your legal options. From negotiating on your behalf with insurance providers to ensure that you receive all the compensation you're entitled to, to filing a personal injury lawsuit against those who caused you harm, we're here to help, should you choose to exercise your rights as an accident victim.
If, at the end of your consultation you're unsure of whether you want to file legal action, that's okay. That choice is always up to you. We'll advise you about how to preserve your options and protect your rights as you mull over your options. You have nothing to lose and potentially much to gain by having your case evaluated for free. Please connect with our firm's experienced Denver, CO personal injury lawyer today; we look forward to speaking with you.
Qualities to Look for in a Personal Injury Lawyer
If you were injured in an accident caused by someone else's negligence, you have the right to pursue compensation. Since personal injury cases can be very complex, it's important to have a skilled personal injury lawyer in Denver, CO on your side. Here are some qualities to look for in a lawyer.
Specialized Experience:

When you're dealing with a personal injury case, you don't want to hire just any lawyer to represent you. While a traffic lawyer may have the power to take on your slip and injury lawsuit, you might not receive the results you're looking for. It's important to select a lawyer who specializes in the type of personal injury case you're dealing with, whether that's a car accident or medical malpractice.
Empathetic:

Sustaining injuries from an accident can be one of the most traumatic experiences of your life. You may be in a lot of pain and wonder how you'll pay all of your medical bills or when you can return to work. That's why it's important to hire a personal injury lawyer who shows you empathy. He or she should understand that you're going through a tough time and make things as easy as possible for you. If your lawyer seems cold and distant, you may want to go with another lawyer.
Available:

Before you hire a personal injury lawyer in Denver, CO, make sure that he or she actually has the time to give your case the attention it deserves. Some personal injury lawyers have heavy caseloads and don't have the time to give much attention to each case. If your lawyer takes several days to return your messages, it may be in your best interest to hire another lawyer who has fewer cases.
Trial Experience:

Although the majority of personal injury cases get settled out of court, sometimes they go to trial. If the insurance company isn't willing to give you a fair settlement, it's necessary to take your case to court. That's why it's critical to work with a personal injury lawyer with significant trial experience. He or she should feel confident to argue your case in front of a judge.
Assertive:

Personal injury lawyers have to spend considerable time negotiating with insurance companies. It's essential to hire a personal injury lawyer in Denver, CO who is assertive and doesn't let anyone push him or her around. Your lawyer should confidently protect your rights and not let the insurance company take advantage of you.