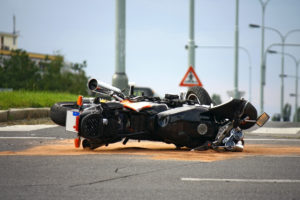 Motorcycle Accident Lawyer in Denver Colorado
Colorado roads are perfect for motorcycle riding. One of the most attractive things about riding a motorcycle is the feeling of the open road all around you, however, it is this same openness that leaves riders vulnerable to catastrophic injuries in motorcycle accidents. This is because there is no protection or barrier between the motorcycle and the vehicle that slams into them.
If you or a loved one has been injured in a crash, contact The Law Office of Richard Banta, P.C. to meet with a dedicated motorcycle accident lawyer in Denver, CO to find out what legal options you may have.
According to national statistics, motorcycle accident victims are 30 times more likely to suffer fatal injuries than other vehicle accident victims. This is because when the crash occurs, a person on a motorcycle is often thrown off. Often, the motorcycle they were riding lands on top of them, causing even more severe injuries.
There are steps that a motorcyclist can take to decrease their risk of being in a crash, including:
      Be aware of vehicle blind spots. Every vehicle has blind spots where the driver cannot see if there is any other vehicle or object in that spot. This is one of the most common causes of motorcycle accidents. It is not uncommon for a Denver CO motorcycle accident lawyer to hear an at-fault driver say during a deposition that they just did not see the motorcycle.
      Obey the speed limit. Speeding is the leading cause of fatal motorcycle crashes.
      Watch out while taking sharp curves and turns. This is especially important for new motorcyclists. If the turn is taken too fast, you could end up crossing into other lanes.
Despite what many people think, it is not "daredevil" motorcyclists who cause the majority of motorcycle accidents. In fact, as a motorcycle accident lawyer Denver CO offers knows, most motorcyclists are cautious drivers who obey the rules of the road and follow safety tips. The majority of these crashes are caused by other vehicle drivers who take left turns in front of motorcycles coming the other way, tailgate motorcycles, or speed.
Contact a Denver CO Motorcycle Accident Lawyer Today
The most common types of injuries from motorcycle accidents include brain injuries, spinal cord injuries, broken bones, and facial injuries. Depending on the severity of the injuries, a motorcycle accident victim may have expensive medical bills to deal with, as well as financial issues due to not being unable to work because of those injuries.
If you would like to discuss your motorcycle accident case with a proven motorcycle accident lawyer Denver CO victims trust, contact The Law Office of Richard Banta, P.C. today. Call our office to schedule a free and confidential case evaluation and find out how our legal team can help ensure your rights are protected and you get the financial compensation you deserve.