TBI Lawyer Denver, CO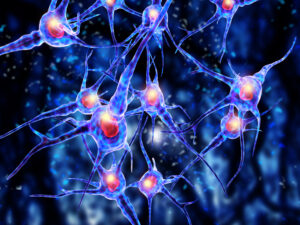 Traumatic brain injuries are estimated to happen every 23 minutes. A minor bump, a fall, or an accident can cause a TBI. Traumatic brain injuries can change someone's life, almost more than any other injury. 
If a brain injury is severe enough, it can change who someone is. That means these types of injuries affect the loved ones of the victim, as well. So if somebody's negligence caused your TBI, seek a brain injury lawyer Denver, CO.  
If a traumatic brain injury has left you as a loved one's caretaker, you can reach out to a TBI lawyer in Denver, CO from Richard J Banta, P.C. to discuss your options for reparation. 
Types of Traumatic Brain Injuries
A TBI can come in many forms, some of said forms may not be what you would consider a brain injury. However, if you or a loved one that you know suffers from a TBI because of negligence of another person, reach out to a brain injury lawyer in Denver, CO to discuss whether you have a case. 
First, you need to break TBI's into primary injuries or secondary injuries. Primary injuries are sustained at the time of the incident, while secondary injuries show up anywhere from hours to days after the incident. 
Examples of Primary Injuries:
Epidural hematoma

Subdural hematoma

Subarachnoid Hemorrhage

Intracerebral hematoma

Intraventricular hemorrhage

Skull fractures such as linear skull fracture, depressed skull fracture and basilar skull fractures. 

Contusions

Diffuse axonal injury
Hematoma's are buildups and ruptures of blood vessels in the brain. Each type of skull fracture is on a different section of the skull, while contusions are bruises on the brain tissue. A diffuse axonal injury, or DAI, results from violent stopping or rotational forces which causes the brain's connective tissues to tear.
Examples of Secondary Injuries:
Hypoxia and hypotension

Ischemia

Cerebellar edema

Hydrocephalus

Second impact syndrome
These injuries are the result of metabolic and physiological changes that began at the time of the initial injury and can last for hours or days. Second impact syndrome is a rare outcome which causes death when a person gets a second concussion before the symptoms of the first have subsided. 
If you or a loved one have experienced primary or secondary traumatic brain injuries because of another person's negligence, reach out to a TBI lawyer in Denver, CO. to discuss your options for compensation. 
What Are Long-Term Effects of a TBI?
TBI's are a significant cause of disability and even death in the U.S. According to the Centers for Disease Control and Prevention, around 1.4 million people in the U.S. get a TBI injury each year. Around 50,000 of those victims die from the injuries they obtained. 
How Can You Get A TBI?
You can receive a TBI from the following incidents. These incidents are the most common:
Car accidents

Motorcycle wrecks

Slip-and-falls

Bicycle accidents

Truck accidents

Violent attacks and gunshot wounds

Construction accidents

Defective products

Shaken baby syndrome
If you or someone you love has a TBI after an accident that was not their fault, reach out to a 
TBI lawyer Denver, CO like Richard J. Banta, P.C. to learn about whether you have a case and how he can help you.