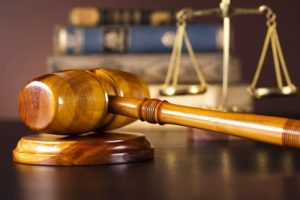 Truck accidents can be catastrophic and lead to an enormous amount of financial losses in addition to pain, suffering, and emotional distress. If you have been involved in a collision involving a tow truck, you should understand your legal options and rights. To speak with a Denver, Colorado tow truck accident lawyer Denver CO about these important matters, please call the Law Office of Richard J Banta, P.C.
Injuries That May Qualify for a Legal Claim
Tow trucks are very large. Their sheer size can cause a devastating impact, especially when colliding with a small passenger car, motorcycle, bicycle, or pedestrian. The injuries sustained in these accidents often require years of medical attention. Some injured victims will never be the same. Others may lose their life. As a tow truck accident lawyer in Denver CO, we advise anyone who has been injured in a collision like this to call our firm, especially if injuries such as the following were involved:
Brain injuries

Head injuries

Spinal cord injuries

Back or neck injuries

Burns

Scarring

Facial injuries

Loss of eyesight or hearing

Loss of limb

Internal bleeding

Crushed or broken bones

Paralysis

Death
What You Should Not Do After a Tow Truck Accident
After a tow truck accident, you might feel confused, upset, and unsure about what you should do. Realistically, one of the smartest choices you can make is to call a Denver Co tow truck accident lawyer before anything else – with the absolute exception of getting medical treatment; this should be first! Meanwhile, there are certain things you should not do, including:
Avoid posting on social media anything about the accident

Avoid talking to the other party's insurance company or lawyers

Do not admit fault or take any partial blame

Do not ignore your doctor's orders

Don't forget to mention any injuries or pain you are feeling – even if you think they are not important
Available Compensation
A broad range of types of compensation may be available. What you can recover, and how much, will depend on the factors of your case. In general, the more serious the injuries are, the more money you can recover. As a Trucking Accident lawyer Denver CO victims rely on, our firm seeks maximum damages for the following:
Medical expenses

Lost wages

Loss of income

Pain and suffering

Emotional distress

Loss of consortium

Funeral and burial costs
If maliciousness or especially outrageous conduct is a factor, punitive damages might also be sought. These damages are meant to punish the wrongdoer and only awarded in certain cases.
Statute of Limitations to File a Claim
There are time limits to filing a personal injury claim, which is what most truck accident cases are considered to be. The deadline will vary by state and is not always straightforward. For example, sometimes a judge will set the statue from the date of death. In other cases, it may begin on the date of the accident. You should not assume you know the statute of limitations, nor should you waste any time. Failure to file your case could result in a dismissal and loss of the ability to recover damages. Your Denver Co tow truck accident lawyer can determine the timeframe in your case.
Call the Law Office of Richard J Banta, P.C. Right Now
If you are ready to explore your legal options, please call a tow truck accident lawyer Denver CO clients recommend from the Law Office of Richard J Banta, P.C.