Get Help From a Car Accident Attorney After a Traffic Accident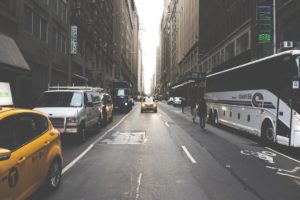 Have you been injured in a car accident? Are you experiencing an overwhelming amount of bills and are unable to work to do the severity of your injuries? If so, you may have the right to file a claim or lawsuit and should consult a vehicle accident lawyer in Denver, CO as soon as possible.
Motor vehicle accident-related deaths are all too common on America's roadways. In fact, these high figures have prompted authorities to call the national vehicle death toll a public health crisis. However, officials and policymakers have their work cut out for them if they wish to create laws that will improve the fatality situation. Unfortunately, ever-advancing vehicle technology and new laws haven't been enough to keep roadways safe. 
However, reckless driving is hard to address with merely laws and technology. Sadly, reckless, careless, wrongful,and negligent driving is at the core of many traffic injuries and fatalities. If you or a loved one has been injured wrongfully in a motor vehicle accident, a vehicle accident lawyer in Denver, CO, such as one from the Law Offices of Richard J. Banta, P.C., can help you decide how to proceed.
What is Reckless Driving?
As a car accident lawyer Denver, CO has to offer might explain, reckless driving doesn't merely apply to the easily apparent traffic violations, like speeding, driving in the wrong direction, and not using lights or turn signals. Even something as simple as not wearing a seatbelt is considered reckless driving. Common examples of reckless driving include:

Failure to obey traffic laws

Distracted driving

Excessive speeding

Driving too fast for conditions

Drowsy driving

And more
What Solutions Are Available?
Self-driving vehicles may be a workable answer in the future. But, solutions are needed sooner to prevent many unnecessary lives being lost. Until permanent, long-term solutions are readily available, drivers need to heed safe driving practices at all times to avoid becoming a statistic. To protect yourself, your loved ones, and others with whom you share the road follow these safety tips:
While you're behind the wheel, never use your cell phone or any other hand-held device. Turn on your smartphone's driving mode, if it has one. You can also use the "do not disturb" setting some phones have, to avoid getting texts and other non-urgent alerts. And, if you absolutely must send a text or make a call, be sure to pull over and park in a safe location before doing so.

Always wear your seatbelt(s).

Obey speed limits.

Don't drive under the influence of intoxicating substances such as drugs or alcohol. 

Don't drive drowsy or overtired. If you feel fatigued, pull over and take a power nap. Avoid driving for long stretches if possible, particularly late at night. Check any medicines you take, both prescription and over-the-counter, to see if they cause drowsiness.

Avoid driving in poor weather conditions, if possible.

Allow plenty of space between your car and the one ahead of you. Avoid tailgating and driving aggressively.
In the event of you or a loved one being involved in a car accident that is a result of reckless driving, you should consult a vehicle accident lawyer in Denver, CO It may be possible to recover damages for your medical bills, pain, suffering, lost wages, and more.

Getting Help if You've Sustained Accident-Related Injuries
A car accident lawyer at the Law Offices of Richard J. Banta, P.C., can help you recover damages if you've been injured in a crash. If you have been the victim of a reckless or negligent driver, our knowledgeable vehicle accident lawyer in Denver, CO may be able to help. We have been protecting the rights of car accident and injury victims for decades. 
If you or a loved one has sustained harm in a motor vehicle accident, you might be entitled to compensation. Although this might not change what happened, it can provide some sort of financial relief. Contact the Law Offices of Richard J. Banta, P.C.,today to schedule a consultation with one of our qualified vehicle accident lawyers in Denver, CO about your case.