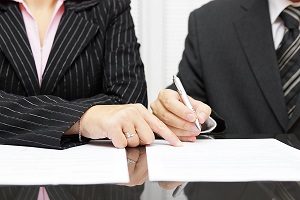 If one of your loved ones recently died as a result of someone else's actions, you may have a case for wrongful death action. However, you may not fully understand what a wrongful death claim is and how it works. After all, most people will never find themselves in this situation, so it isn't talked about widely. The most important thing to know right away is that you should speak with a Denver, CO wrongful death lawyer as soon as possible so that you can preserve your legal options as you explore and weigh each of them in turn. The experienced legal team at Richard Banta, P.C. is here to help whenever you're ready to reach out and begin the process of exploring your legal options in a no-risk, confidential way. 
What a Wrongful Death Claim Is
When someone's actions or inactions result in the death of someone else, the loved ones of the victim may have grounds to file a wrongful death claim. The legal action is very similar to a personal injury lawsuit, with the most pressing difference being whether the victim survives their injury. Essentially, a wrongful death claim is filed on behalf of the victim by those close to him or her. If your loved one was recently lost as a result of another's actions or inaction, our Denver, CO wrongful death lawsuit lawyer can help you to understand this process more fully so that you can make an informed decision concerning whether to pursue a claim. 
When a Wrongful Death Claim Can Be Filed
A wrongful death claim is most commonly filed when:
The negligence of an individual causes the death of another

The death results from medical malpractice

An individual intentionally causes the death of another
If the death was caused intentionally, then a wrongful death claim can still be filed alongside the criminal investigation. Neither case will affect the progression or resolution of the other.
Who Can File a Wrongful Death Claim
There is some disagreement about who can file a wrongful death claim. The exact rules vary from one state to the next. This is one of the reasons why it is so important to speak with a Denver, CO wrongful death lawsuit lawyer about your specific legal options as they apply in Colorado. In all states, the spouse of the deceased can file a claim. The parents of deceased minors and the minor children of deceased parents can also always file a claim.
What Can Be Recovered in a Wrongful Death Claim
All expenses related to both the initial injury and eventual death can be claimed for compensation. This includes all medical bills, lost wages, loss of earning ability, funeral and burial costs, and may also include pain and suffering, loss of companionship, and miscellaneous expenses. Nearly any form of loss, either financial or otherwise, may potentially be claimed in a wrongful death case. A Denver, CO wrongful death lawsuit lawyer from Richard Banta, P.C. can more fully clarify the kinds of damages you could potentially expect from your unique claim.