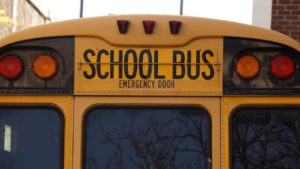 In most cases, bus drivers drive for hours a day very safely, however if an accident occurs you should be prepared with the best bus accident lawyer Denver CO has to offer. Taking the bus is usually a safer alternative to driving, but certain conditions can lead to accidents even with the most experienced of drivers. Some conditions that commonly cause bus accidents are: drowsy driving, driving under the influence, harsh road conditions such as snow and fog, human error, and distracted driving.
What to Do Immediately after the Accident
If you are a passenger in a bus crash, you should immediately call 911. It's important to make sure that everyone is okay and to have your injuries documented. Not only could you potentially need medical attention, but many states have a small window of time for passengers to report injuries in order for them to be valid in court.
Seeing a medical professional as soon as you can is imperative, and in many cases the bus company will cover the expenses of your appointment. It's also important to have a police report generated with all of the details of the accident. Having a well documented series of events and injuries is very important information for the best bus accident lawyer Denver CO trusts in to have on file. Additionally, getting the information of the other passengers on the bus may be useful to your case later on.
Unique Legal Issues
In a bus accident, third parties are often involved when it comes to making a claim which can make the process more complex. Bus companies can also complicate legal matters because they have may have certain immunities from liability.
Finding the best bus accident lawyer Denver CO can offer is important so that you can receive the compensation you may deserve. If a third party is at fault for the accident, generally you will be able to make a third party claim through their insurance provider. If the bus driver is at fault, things become more complicated. Many buses, such as school buses or buses used for public transportation, are considered government entities. Filing a lawsuit against a government entity can be taxing and complex and having the best bus accident lawyer Denver CO has to offer will be imperative.
If you find yourself in bus accident it is important to immediately seek counsel from the best Denver bus accident lawyer. Bus accident law is often much more complex than that of car accidents so it is important to follow the procedure laid out by your lawyer. Ensuring proper documentation of the crash as well as getting seen by a doctor for any injuries can be a make or break piece of your case. Arm yourself with the best bus accident lawyer in Denver CO so that you can receive the compensation you may deserve. If you have been in a bus accident. Call the best bus accident lawyer Denver CO relies on at your disposal at 303-331-3415.