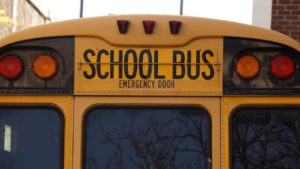 There are many reasons why people take the bus – commuting to work, school, medical appointments, shopping, socializing, and more. Buses are regulated by both federal and Colorado laws. A company that is licensed to transport passengers for a fee is called a common carrier. Common carriers are legally required to follow all the rules and regulations put forth by the federal and state laws. When they fail to follow these laws and a passenger is injured, that victim will likely be looking to retain the services of the best accident lawyer in Denver CO.
The laws hold carriers to a very high standard for the safety of their passengers, called a duty of care. Strict enforcement of the laws forces common carriers to take special actions to avoid injuries to passengers.
Common carriers have a legal duty of care to passengers. These duties include:
Ensuring that entrances and exits are safe for passengers. This includes making sure there are no obstructions and there is proper lighting.

Ensuring there is security provided for passengers' health and safety when necessary.

Ensuring that all bus drivers are qualified.

Ensuring that all vehicles and machinery are maintained.

Ensuring that there are no bus defects and correcting any that are found.
If a bus company violated any of these duties of care, and a passenger is injured, they can be found legally negligent because of their failure to do what was required to keep that passenger safe.
Some of the more common acts of negligence that the best bus accident lawyer in Denver CO often sees include:
The bus driver was not properly trained or was otherwise unqualified.

The bus driver was under the influence of alcohol and/or drugs.

The bus driver was too fatigued to be operating the vehicle, either because they did not get enough sleep, or they suffer from sleep apnea.

The bus or equipment was not maintained by the company.

The bus was overloaded or not loaded correctly.
In order to be successful in a bus accident lawsuit, a Denver Co bus accident lawyer will need to prove the bus company was negligent and that negligence that caused the victim's injuries. 
Some of the evidence a lawyer will use include:
Police reports from the accident

Statements from witnesses who saw the accident

Photographs of the victim's injuries, as well as the injuries several days following the crash

The victim's own notes and statements about the accident and the impact of their injuries

The victim's medical records detailing the injuries and treatment

The victim's medical bills

Proof of the victim's lost income from being unable to work while they recovered from their injuries

Receipts for any out-of-pocket expenses the victim incurred because of the injuries 
 Contact a Denver CO Bus Accident Lawyer Today
If you have been injured in a bus accident, you may be asking yourself, "Who is the best bus accident lawyer Denver CO clients recommend?" If you would like to discuss your bus accident case with a proven bus accident attorney, contact the Law Office of Richard J. Banta, P.C. today. Call our office to schedule a free and confidential case evaluation and find out how our legal team can help ensure your rights are protected and you get the financial compensation you deserve.