Understanding the Cost of a Personal Injury Lawyer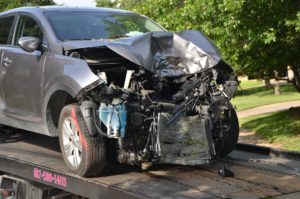 When you have been injured in a car accident, and it was not your fault, you may have a number of questions and concerns. One of these may regard whether or not you can hire a car crash lawyer in Aurora, CO, and how much they will charge you to be your legal advocate. 
For people who do not spend a significant amount of time in legal circles, there is a common misperception when it comes to personal injury claims. The immediate assumption is that the car accident lawyer Aurora, CO has to offer, and expenses associated with a court case, are expensive. While this is inevitably true, it is commonly misunderstood that the costs must be paid out-of-pocket immediately, but in reality, most car crash lawyers in Aurora, CO work on a contingency fee basis.
Contingency Fee
Contingency fee agreements, in their purest form, mean that an attorney accepts all financial risks of settlement negotiations and possible trial work with the understanding that they recoup their losses through recovery. Therefore, a car crash lawyer in Aurora, CO costs a client nothing initially. Also, the client only pays the fee if they win their case and receive either a settlement or a judgment.
Fee Agreement
The contingency fee agreement will set the fee limits and expectations, which a client must agree to. Most attorneys set their fees at around 33% of the settlement; however, this could vary. These percentages are often set to a sliding scale, depending on the stage of the claim. For example, if a settlement agreement is made and no pre-trial or trial work is needed, then the attorney's payout would potentially be 33% of the settlement. However, if a trial is necessary, then the fee jumps or slides to 40% of the recovery. Again, these fees are general. To know what a car crash lawyer in Aurora, CO might set the fee at, you should call The Law Office Of Richard J. Banta, P.C.
Other Costs and Expenses
It is also essential to understand that while the fee may include some expected expenses, it may not include all. For example, court filings might be included in the cost, but other documentation and fees will not be. Professional reports, expert testimony, investigators, and several other expenses will be tallied up at the end of the trial to determine total costs, which is then deducted from the settlement or judgment. The best way to keep track of these costs is to specify which items require your permission and which do not.
Settlement and Disbursement of Recovery
Once an agreement is reached, it is necessary to understand that you will not receive the settlement check, but your attorney will. They will create an itemized list and explain all of the costs and other deductions that came out of the recovery and cut you a check for the remainder.
If you were in an accident and want to seek restitution but are afraid of the costs, then contact a car crash lawyer in Aurora, CO. The contingency fee structure means that you will not have any upfront costs, which means you can fight to get what you deserve.