Defective Product Lawyer Denver CO
Seeking Damages in a Product Liability Claim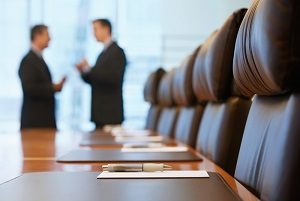 Have you been injured because of a defective product? If so, you should consult with a defective lawyer at the Law Office of Richard J. Banta, P.C. to find out if you can pursue legal compensation for your pain and suffering. Guided by years of litigation experience, Richard J. Banta understands the laws, rules, and court proceedings of product defect claims. Having won damages for many of our clients in the past, we are confident in our skillset and in our ability to get justice for our clients. For a free consultation, please call our Denver CO office today.
What is Needed in a Successful Product Liability Claim
Product liability claims and lawsuits can be complex. It will be necessary for a defective product lawyer to prove the following elements:
The plaintiff (i.e. the victim) was injured and experienced losses. This must include an actual injury and/or real monetary loss because of the defective product. If neither can be proven, you may not have a claim.
The product was defective. A lawyer must show that the product did not have the right warnings, had a design defect, or a manufacturing defect.
The defect was real and the proximate cause of the harm done. It should be shown that the sustained injury was caused by the defective product. If it is found that an intervening act superseded the product defect, and the act was the cause of the injury, the defendant might not be liable.
The product was being used as it was intended. The plaintiff should be found to have used the product as the manufacturer intended it to be used, or in a way that a reasonable person might have used it.
If the aforementioned can be affirmatively shown, compensation for the following could be available:
Compensatory Damages: These are damages that are meant to assist the plaintiff in resuming a whole and fulfilled live after the injury. They can legally be separated into actual and general damages. To learn more about these, please call our Denver CO firm.
Special Damages: If the plaintiff had out-of-pocket expenses for transportation, repair of damaged property, or medical bills, or suffered financial loss from the inability work, they may be able to seek reimbursement.
General Damages: A defective product lawyer in Denver CO might include general losses into your claim. These are not easily calculable, but might include pain, suffering, emotional anguish, mental distress, loss of prospective wages, loss of consortium, and loss of the ability to enjoy life.
Sometimes this type of claim will overlap with other claims, such as medical malpractice. For this reason it is important to choose a good lawyer who has experience in both defective product claims and more general personal injury claims.
Who Can Be Held Liable for an Injury
Every product defect claim is different. In general, the plaintiff might be able to seek damages from one or more parties including manufacturers, wholesalers, and retailers. A lawyer should take into consideration the full chain of distribution to ensure all responsible parties are included in the claim. When you are filing a claim against a retailer, you do not have to be the person who actually purchased the product.
Contact the Law Office of Richard J. Banta, P.C.
If you or someone you love has been injured or killed from a defective product, you may be able to recover compensation for your financial losses. To speak with a defective product lawyer Denver CO families trust, contact the Law Office of Richard J. Banta, P.C. today.
Defective Product Legal Resources: