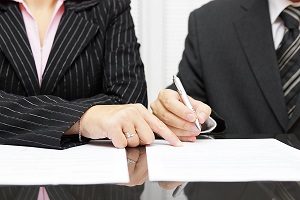 If you need a Denver CO negligence lawyer, you may want to reach out to the the Law Office of Richard J Banta, P.C. Guided by years of experience, our firm is equipped with the knowledge and tenacious determination you need for a successful negligence claim. To speak with a skilled negligence lawyer in Denver CO, please call us today.
Understanding Negligence
When a claim arises from an injury or accident, the legal basis for holding a party responsible for the harm comes from a theory which is known as negligence. In general, when a person or company acts in a careless manner which causes harm to a person, they can be considered negligent. This basis can be used by a Denver CO negligence lawyer to assess and determine fault. As a result, the at-fault party can be forced to repay the victim for their damages.
What Constitutes a Negligence Claim?
In order for a Denver CO negligence lawyer to win a case, he or she must prove that the defendant, or the person allegedly at fault, meets the following criteria:
Duty: The defendant had a legal duty to the injured person under the circumstances at that time.
Breach: The defendant breached that duty.
Causation: The defendant's action, or inaction, caused the victim's injury.
Damages: The victim was harmed because of the action and deserves to be compensated.
If a negligence lawyer Denver CO trusts can prove the aforementioned, the victim's damages might include any or all of the following:
All relevant medical costs
Rehabilitation
Pain and suffering
Lost wages
Punitive damages
If you are the family member of someone who lost their life because of another's negligence, it may be possible to receive compensation for funeral expenses and other losses from those responsible. This would be a wrongful death case scenario. Typically, this type of case is very complex and requires the help of a Denver CO negligence lawyer. The sooner you contact one, the better your chances are for a successful resolution.
Types of Negligence
There are many different types of negligence claims. No two claims are the same; with some being straightforward and others difficult to prove. It may be in your best interest to have a Denver CO negligence lawyer review the circumstances to let you know whether or not you have grounds to file a claim. The following are examples of negligence:
Failing to repair broken pavement in a parking lot or pedestrian walkway; thus, leading to a slip and fall.
Failing to fence off a swimming pool that resulted in a drowning or near drowning.
Failing to put an aggressive dog on a leash resulting in a dog bite.
Failing to properly treat a patient.
The aforementioned is far from an exhaustive list, but should help you to understand what might constitute negligence. A Denver CO negligence lawyer can further explain the legal term during a free consultation.
Do You Need Help in Proving Fault or Negligence?
If you or a family member has suffered an injury because of another person's negligence, a claim may be worth pursuing. One of our attorneys at the Law Office of Richard J Banta, P.C., can talk to you about the legal process and compensation for which you may qualify. To schedule a consultation with a Denver CO negligence lawyer, please call 303-331-3415.