DUI Conviction Lawyer Denver Colorado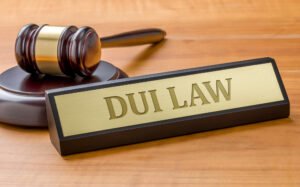 If you were charged with a DUI, you may feel overwhelmed and scared. It's normal to feel this way because a DUI can carry some pretty heavy consequences. However, what you say and do after your arrest can have a big impact on the outcome of your case. Here are some common mistakes a DUI conviction lawyer in Denver Colorado, like Richard J. Banta, P.C. frequently sees:
Admitting Guilt
If you did have a few alcoholic beverages before getting behind the wheel, you might assume you have no choice but to admit guilt to the police officer. However, even if you were driving above the legal limit, certain factors could allow you to avoid a conviction. For example, if the police officer had no legal grounds to pull you over in the first place, your case could get dismissed.
Talking to the Police
After your DUI arrest, the police will likely ask to speak to you about your case. However, you shouldn't say a word. No matter how nice they may seem, the police aren't there to help you. They just want to get information that they can later use against you. Politely tell them that you don't want to speak to them with a DUI conviction lawyer in Denver Colorado present.
Not Attempting to Get Your Driving Privileges Back
Once you're arrested for a DUI, your driver's license will likely automatically get suspended. However, you can schedule an administrative license suspension hearing to regain your privileges. It's very important to schedule this hearing immediately as soon as possible. If you don't have the ability to drive, you will have a more difficult time getting to work, school, doctor's appointments, and other important places.
Driving on a Suspended Driver's License
As a DUI lawyer Denver CO residents trust can confirm, some people make the mistake of driving on a suspended driver's license. If you get caught doing this, you will just get more legal charges stacked against you.
Failing to Realize the Legal Repercussions of a DUI
Some people who get charged with a DUI might not realize the gravity of their situation. They might think that a DUI charge isn't that big of a deal and that it will resolve itself. However, as a DUI conviction lawyer in Denver Colorado can attest, a DUI conviction can carry serious consequences, like jail time, fines, loss of driving privileges and a criminal record.
Not Hiring a DUI Lawyer
When you're dealing with something as serious as a DUI charge, it's important to hire a DUI conviction lawyer in Denver Colorado as soon as possible. He or she can help you build a strong defense, gather important evidence, and protect your legal rights.
If you were charged with a DUI, it's in your best interest to set up a consultation with a DUI conviction lawyer in Denver Colorado.