Denver CO Bus Accident Lawyer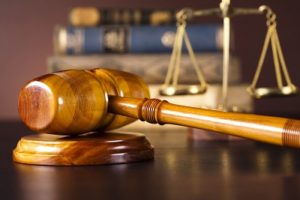 Injured in a Bus Accident? Call a Trusted Denver CO Bus Accident Lawyer Today
You rely on bus transportation to move through your life. Maybe you ride to work, to the grocery store, or maybe you rely on public transportation for all of your daily movement around the city. You put your trust in the hands of the drivers who operate the buses and in the hands of all the motorists on the road to help you get where you are going safely, cheaply, and without the hassle of driving yourself. However, riding as a passenger on a bus, just like driving your own vehicle, comes with the risk of being involved in a car accident.
Unlike driving your own car, however, there are additional risks while riding a bus. The bus driver can make mistakes. The bus may been in poor repair or may malfunction while driving. Conditions on the bus may not be safe. There may be leaks from air conditioning or widows in poor repair that can cause you to slip and fall. There may be noxious fumes, or dangerous materials on the bus that can injury you. The bus may be hit by another driver who is not paying attention to the slow speed or wide right-hand turns. Additionally, you may come into contact with other citizens who are riding the bus who, unfortunately, may engage with you in an inappropriate manner. Any of these events can cause you to suffer physical injuries while riding a bus.
If you have experienced one of these circumstances and have been hurt while riding on a bus, you should consider calling a bus accident lawyer in Denver, CO at the Law Office of Richard J. Banta, P.C. today. The we have  been practicing in the Denver area for many years. We know what you are going through and are ready to help. Just a few of the things that the competent, caring attorneys at the Law Office of Richard J. Banta, P.C. may be able to do for you include:
Talking with Insurance Companies and Other Attorneys.

As soon as you are injured you may be contacted by insurance companies for the bus, another driver, or a Denver CO bus accident lawyer representing the person at fault for your injuries. They may ask you to make a statement or accept an early settlement offer in exchange for agreeing not to pursue your claim in court. The attorneys at

the Law Office of Richard J. Banta, P.C.

can end these calls. They can talk directly to the insurance agents and attorneys on your behalf to advocate for a fair settlement, and take the burden from your shoulders while you recover from your injury.

Negotiating a Fair Settlement.

A bus accident lawyer Denver CO tr

usts at the Law Office of Richard J. Banta, P.C. can not only communicate with insurance companies and defense attorneys but they know how to negotiate a fair settlement for your claim. They understand what your claim is worth and they have the skills, expertise, and persistence necessary to make sure that you get the best settlement offer as quickly as possible. If negotiations fail, the attorneys at the Law Office of Richard J. Banta, P.C. are also prepared to take your claim to court and pursue the compensation you deserve before a judge and jury.
Call a Denver CO bus accident lawyer at the Law Office of Richard J. Banta, P.C. today to see what they can do for you.