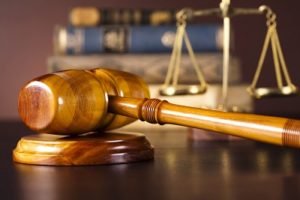 Felony Lawyer in Denver, CO
If you are facing criminal charges, then you need to begin to think about your defense strategy with a felony lawyer in Denver, CO at Richard J. Banta, P.C. By obtaining legal representation from our law firm, we can walk you through the types of defense strategies that may work for your case. Even if you did not commit the crime, you may find it overwhelming to have to fight for yourself. It is best to have a lawyer at your side to help you during your arrest and the charges that you face.
Here are some of the most common defenses that a Denver, CO felony lawyer has offered their clients:
Lack of Proof
Sometimes cops can make an arrest without a lot of proof involved. As long as there is reasonable cause, he or she may arrest you. This does not necessarily mean that the courts have enough information to make sure that a charge sticks to you. When you are charged with a crime, it is not your burden to prove that you are not guilty. As your Denver felony lawyer may tell you, there has to be enough proof that you are guilty of the crime.
Constitutional Rights Violation
You have constitutional rights that the police are not allowed to violate when making an arrest. If you feel as though your rights were violated, then it is important to reach out to a Criminal lawyer in Denver, CO as soon as possible. One constitutional right that is often brought up in conversations about criminal law are the Miranda rights. The Miranda rights list your right to avoid self-incrimination and your right to a lawyer.
Defense of Threats
If you are charged with assault or another violent crime but you committed the crime to defend yourself, then you may not be guilty of a crime. Initially, an officer may think that you are aggressive. After all, if the police are called to respond to a scene, it can be difficult to tell who the instigator is and who the aggressive party is. Due to this, it may be possible that you face criminal charges because you were acting in self-defense.
Your CO felony lawyer in Denver from The Law Office of Richard J. Banta, P.C. can evaluate your case and offer counsel on how to prove you were responding to the situation in self-defense.
Don't Handle This Alone
When it comes to criminal defense, you should never handle these cases alone. Criminal defense is difficult and complicated and you want to make sure that you have a solid defense before your day in court. Without a solid defense, you may wind up losing your case. It is important to have plenty of strategy options so that you can choose the best one for your situation. To decide on what the best strategy for your case is, contact a felony lawyer in Denver, Colorado from Richard J. Banta, P.C. today.