School Bus Accident Lawyer Denver, CO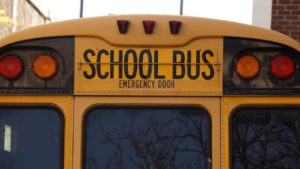 If your child suffered injuries in a school bus accident, you should get in touch with a school bus accident lawyer in Denver, CO residents trust. What happened to your child wasn't fair and your family deserves compensation. A lawyer can help you file a timely claim and protect your legal rights.
Common Causes of School Bus Accidents
Although school buses are considered a safe mode of transportation, accidents can still happen. Here are some of the most common causes of school bus accidents:
Driver Distraction:

Just like other motorists, school bus drivers can face distractions. For example, they may get distracted by students talking. They may also get distracted from the road by texting, adjusting the radio or eating. If they take their attention off the road for even a few seconds, they can get into an accident.
Driver Fatigue:

School bus drivers who aren't getting much sleep may not be alert on the road. Unfortunately, this can increase the risk of accidents. If the drivers have trouble concentrating on the road from lack of sleep, they may crash into another vehicle. It's difficult to monitor whether a school driver has had enough sleep.
Bad Weather:

As a school bus accident lawyer in Denver, CO can confirm, school bus drivers are more likely to get into accidents during bad weather conditions. Operating a large vehicle during snowy or rainy conditions is especially challenging, resulting in collisions.

Poor Maintenance:

Like other vehicles, school buses require regular maintenance. Otherwise, tire blowouts and other mechanical failures can result in preventable accidents.
How to Speak to Your Child About School Bus Safety
The idea of your child getting into a school bus accident is scary. Although accidents are out of your control, you can still speak to your child about being safe. For example, discourage your child from shouting too loud or roughhousing on the bus, as it can distract the driver. Also, remind your child to always wear a seatbelt and not to get up until the bus has completely stopped.
Hiring a Lawyer
If your child got hurt in a school bus accident, it's time to talk to an auto accident lawyer in Denver, CO. You don't want to miss out on your chance to receive compensation. A lawyer can help you gather the necessary evidence, identify witnesses and negotiate with the insurance company. With a skilled lawyer on your side, you will be more likely to receive a fair settlement.
Schedule a consultation with a school bus accident lawyer in Denver, CO, call Richard J Banta, P.C today.