Why Would I Need a Criminal Defense Attorney for a Misdemeanor Crime?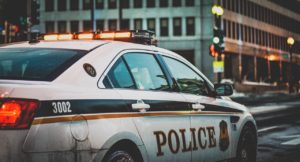 If you have been charged with a crime, it will be important to work with a criminal lawyer Denver CO community members trust. They will be able to strategize a defense with you that will hopefully mean you receive a favorable outcome regarding your case. Enduring the court process without legal representation is not in your best interest. The complexities of the court process can prove to be challenging without a criminal lawyer in Denver CO who understands criminal law. A criminal lawyer Denver CO locals recommend from the Law Office of Richard J. Banta, P.C. may be able to reduce your fines or other penalties if you are found guilty.
Misdemeanor Crimes
Some may believe that because a misdemeanor is less serious than a felony, they do not need legal representation. However, a criminal lawyer Denver CO individuals can turn to with confidence will be important to have on your side. Richard J. Banta, P.C. can protect your rights by keeping your best interests at the forefront. They can also help to ensure that your misdemeanor charge does not change to a felony, which has been known to happen in certain situations. If you are found guilty of a misdemeanor charge the repercussions may result in serving time at the county jail, fines, restitution, community service, or a combination of these punishments. Some of the most commonly charged misdemeanors include:
Trespassing
Resisting arrest
Making a false report
Vandalism
Driving under the influence
Theft
Prostitution
Can an Attorney Expunge My Criminal Record?
In some situations, once you have served your time and/or paid your fines your attorney may be able to help clear past convictions from your record. This can vary depending on where you live, making it even more important to employ an attorney for their knowledge surrounding clearing your record. Unfortunately, in some situations, a charge may stay on your record forever. Be sure to ask Richard J. Banta, P.C., a criminal lawyer Denver CO residents rely on for first rate legal representation, what he can do for you.
Benefits to Working with a Denver CO Criminal Lawyer
There are a number of ways that an attorney can be helpful with misdemeanor cases. Richard J. Banta, P.C. can help you in the following ways:
Negotiating with prosecutors on a plea deal that is in your best interest.
Procurement of expert witnesses to testify on your behalf.
Ensure that all court documents are correctly completed and submitted with the courts by the required deadlines.
Investigate the case to determine if there are any inaccuracies or wrongdoing by law enforcement officers or prosecutors which can result in a reduction or dismissal of your charges.
Law Office of Richard J. Banta, P.C.
Representing yourself is not recommended as you may quickly find yourself in over your head. An experienced criminal defense attorney can build a strong case on your behalf. Contact us at the Law Office of Richard J. Banta, P.C. at 303-331-3415 to arrange a free consultation with a criminal lawyer Denver CO offers.