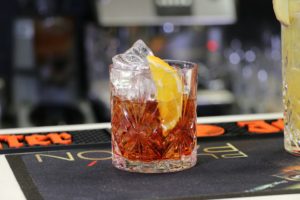 If you are looking for legal representation from a DUI lawyer Denver CO residents trust, you may want to call the Law Office of Richard J. Banta, P.C. Guided by extensive experience in helping clients who have been charged with driving under the influence (DUI), we understand the importance of having these charges reduced or dropped.
Rest assured, as your Denver DUI lawyer Richard J. Banta can be ready to work tirelessly to get you the results you are looking for. If you would like to schedule a consultation with the Law Office of Richard J. Banta, P.C., please call 303-331-3415.
What Richard J. Banta Can Do for You
DUI charges can be a real headache and very complicated. Although you might have access to a public lawyer or self-representation, your best opportunity for reducing the severity of your charges lies in seeking a DUI lawyer Denver CO has to offer. Richard J. Banta can assist in easing your worries, fears, and anxieties about what might happen.
During your consultation, your attorney can explain the legal process of a DUI (or DWI) and you can learn about your rights. By hiring a DUI lawyer in Denver CO like Richard J. Banta, you can feel confident in knowing that the steps needed to mount a strong defense can be taken.
The Law Office of Richard J. Banta, P.C. can help you to understand:
How the prosecutor charges people with a DUI;
The investigation of DUIs, and how evidence might be used against you;
A layman's breakdown of the procedural laws encompassing DUIs;
DUI defenses and their strategies;
DUI fines, punishments, sentencing, and possible ways to reduce them; and
How to appeal the outcome of the case.
First vs. Repeat Offenses
First time versus repeat DUI offenses can have a big impact on the overall outcome of your case. In general, if this is not your first offense, you should have a DUI lawyer Denver CO trusts on your side.
First time DUI offense – Regardless of how you choose to plead – not guilty or guilty- you could still face:
Administrative license revocation for nine months;
$600 to $1,000 fine;
Up to one year in jail;
96 hours of community service;
Criminal conviction, including a criminal record;
Alcohol education program; and
If you are under the age of 21, the penalties could be different.
There may be an opportunity to partake in a DUI diversion program which might allow you to avoid the maximum penalties.
However, if you fail this program, you could still face the original charges. A DUI lawyer Denver CO offers can discuss this option with you during your consultation.
Repeat DUI offense – If you are facing a second, third, fourth, or even fifth DUI, there is a significant risk of being heavily penalized. You could even be targeted like a hardened criminal. Realistically you should contact a lawyer as soon as possible.
The Law Office of Richard J. Banta, P.C.: Helping People Charged with a DUI of Alcohol or Drugs
If you are ready to have a DUI lawyer Denver CO provides build a defense against your case, please call 303-331-3415.